Which current golfer would make the best golf broadcaster?
We poll which PGA Tour player would make the best future golf broadcaster.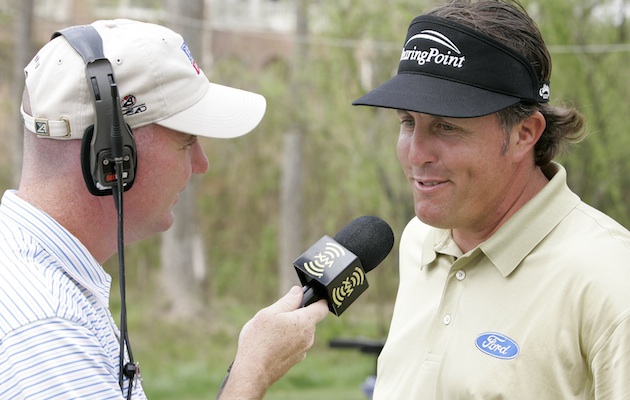 How would Phil Mickelson look behind the mic after his career was over? (Getty Images)
On Tuesday, a mailbag question raised some serious Twitter debate about which golfer would make for the best future golf broadcaster. The Golf Channel's "Morning Drive" does a good job of filtering in PGA Tour players to help co-host, and that gave us a little insight, but names were tossed around and we figured we'd throw a poll out to get a better feel for what fans really think.
So is it Phil Mickelson's intelligence, Rocco Mediate's feel for the fans, or Graeme McDowell's accent and manliness? You decide and let us know your choice in the comments.
Show Comments
Hide Comments
The Texas duo showed some skill in alternate shot in New Orleans

Mat Goggin recently got his clubs broken by United on a trip

Jenner does have a point about the president wanting to win
After disaster at the ANA Inspiration, Thompson spoke publicly for the first time on Tuesd...

The Spaniard is clearly enjoying his time as the first major champion of 2017

There are a couple superstar pairings set to go all out this week in New Orleans