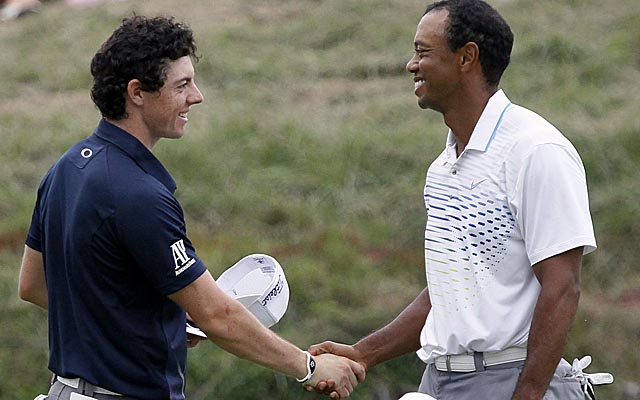 Oakley is suing Rory McIlroy and Nike, accusing the world's top golfer and the sports gear giant he's recently been linked with of breaching McIlroy's contract with Oakley, according to an ESPN.com report.
The top money winner for both the PGA and European tours this year, McIlroy was signed through Dec. 31, 2012, to endorse Oakley eyewear and apparel.
McIlroy, who switched from Titleist to Nike clubs in late November, is expected to soon make official recent reports he will sign a 10-year equipment and apparel deal next year with Nike estimated to be worth between $200 million and $250 million.
Neither McIlroy nor officials from Nike have confirmed a deal between the two.
Oakley asserts in documents filed last week in federal court in Santa Ana, Calif., that it exercised its contractual "right of first refusal" to match Nike's ostensible offer, but both McIlroy and his agent ignored the company's overtures.
But on Friday the Irish golfer's management company, Horizon Sports Management, which he signed with in 2011 after bolting International Sports Management after four years, told ESPN.com: "McIlroy has fulfilled all of his obligations to Oakley, and the claims in the lawsuit are entirely baseless."
As part of its demands, Oakley wants an injunction to stop McIlroy and Nike from finalizing or implementing whatever contract is at the heart of the firm's lawsuit -- which seems to confirm a deal has not yet been concluded.