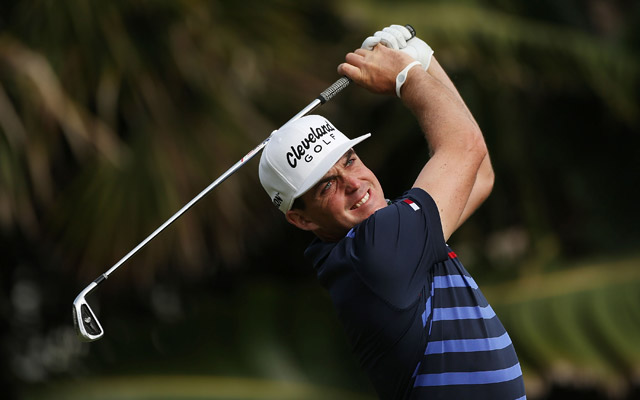 Everyone is always trying to find the next great in a given sport.
The next Michael Jordan, the next Wayne Gretzky, the next Tiger Woods.
Keegan Bradley is not the next Tiger Woods, but of all the great young American golfers out there, he is most like the 77-time PGA Tour winner.
You know what most 26-year-olds playing a no-prestige tournament in Hawaii to kick off the new year would do? Not what Keegan Bradley does.
He is singularly focused. He chases greatness. He seeks advice from MJ himself.
And all of it looks to be paying off.
Bradley wrapped up the Florida swing with a T4 at the Honda Classic, a seventh-place finish at the WGC-Cadillac Championship and a T3 at Bay Hill.
He is not prodigiously talented or absurdly long, but so far he's also consistent. Just a few of the reasons he's among the favorites for Augusta and why he breaks into this week's Power Rankings.
Here's a look at the rest.
2013 PGA Tour Power Rankings
| | | |
| --- | --- | --- |
| 1 | | Not much else to say about Woods. It's going to require a heroic effort for someone to overtake him before the U.S. Open. |
| 2 | | Things have been looking Rose-ier for Justin since he fixed his putting stroke. His swing through Florida was sunny, as he took away T4, T8, and solo second-place finishes. |
| 3 | | Three events, three top-5 finishes. I don't know how long I can keep him in the 4 spot. What if he finishes in the top five in every PGA event he plays this season -- all nine of them? |
| 4 | | Finished T4 at the Malaysian Open last weekend. Also not too shabby, he's got three top 16s in three PGA Tour stroke-play events so far. |
| 5 | | Has withdrawn from the Houston Open, possibly because, starting in early February, he's played six tournaments in a row. He's also got five top-25 finishes in six events. |
| 6 | | I'll give his pair of 76s at Bay Hill a pass since he missed a month, but I'm going to need to see something this week at the Houston Open. |
| 7 | | Finished T27 at the Masters last year. I bet he's in the top 10 at Augusta this year. |
| 8 | | Swooned a little with a T45 at Bay Hill, hope the restaurant business isn't going to his head. |
| 9 | | Has quietly amassed four top 10s in his last six tournaments. |
| 10 | | Having the most under-the-radar season of anyone on tour. Bay Hill was his third top-10 finish of the 2013 season. |