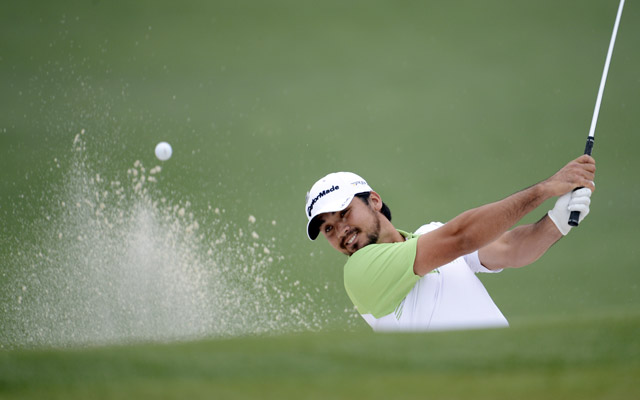 Can you believe we're coming up on the halfway point of the PGA Tour season in a few weekends? It's true, with the new Fall Series in place, the season is almost half over.
The year is starting to take a little form too. Tiger Woods has been the clear-cut best player in the world since his plane landed from Abu Dhabi in January. We still don't have a singular golfer emerging to challenge Woods for player of the year but there are still three majors to be played and I think I know who it's going to be.
Jason Day has a chance to join Rory McIlroy in young international superstardom, challenge Tiger Woods for best player of the 2013 season, and lay claim to the prize that would validate both of these things over the next four months: his first major.
He's come so close in the past -- T10 at the 2010 PGA Championship, T2 at the 2011 Masters (a tournament he led late on Sunday), second at the 2011 U.S. Open (this wasn't close, McIlroy destroyed everyone), and third in the 2013 Masters (another tournament he led late on Sunday). But he hasn't been able to slam the door on major number one yet.
A quick scan of the World Golf Rankings though and I'm reminded that Day and McIlroy are the only international golfers ages 25 and under in the top 30.
The kid's a killer too. We watched as he lit up Zach Johnson, Russell Henley, Bubba Watson, and Grame McDowell consecutively at the Match Play Championship in February. Then at the Masters, after bogeying the last two holes on Saturday, he started birdie-eagle on Sunday before stumbling late.
Day hasn't had a great season (by his lofty standards) but he hasn't missed a cut yet, has four top 10 finishes, and considering where he was last year (withdrew from the Masters because of injury and was cut from two of his next four tournaments) this season has been a resounding success.
With his fellow countryman Adam Scott's win at the Masters, could this be the year of the Australian? Last time Day played great at Augusta, he also played great at the U.S. Open at Congressional in 2011. With a win at the U.S. Open in Merion in June we could be chatting about an Australia-slam in 2013.
But for now, Day is simply poised to take on McIlroy for the "best international golfer" title for the next decade.
In five years Lee Westwood, Justin Rose, Adam Scott, Luke Donald, Graeme McDowell, and Ian Poulter will be nearing the end of their respective primes. Day will only be 30, the middle of his, green jacket time.
Yes, the Masters was a disappointment (Day said so himself), but Augusta can either shape you or break you.
I'm betting on the former for Day.
Here's the rest of our power rankings.
2013 PGA Tour Power Rankings
| | | |
| --- | --- | --- |
| 1 | | Seven top five finishes in his last nine years at the Masters. That's ridiculous. |
| 2 | | Hasn't seen anything north of a top 35 finish this year. Also has top 10s in five of his last nine majors. That's not going anywhere.. |
| 3 | | Masters was a disappointment but I'm not bailing on Rose yet. Three top 10s in his first four tournaments is no joke. He's also taking the Tiger Woods "I'm not playing much but when I play, I'm coming close to wins" approach. |
| 4 | | I still can't believe the Heritage was just his second PGA Tour win. I would have lost a lot of money betting against that before last weekend. |
| 5 | | More majors for Day or Scott in their careers would be a pretty interesting bet. I think I'd take Day. |
| 6 | | Quietly racking up top 10s at majors, he has three in his last five. |
| 7 | | His early season run is still buoying him a little bit. He really hadn't played well until Augusta but I'm giving him a little bit of a pass because of his injury. He might need a major more than anyone right now. |
| 8 | | How about this run: won Tampa, T21 at Bay Hill, cut at Augusta, T3 at Hilton head. Now 10th on the money list. |
| 9 | | I know he's never going to win a major, but that doesn't mean he's not a top 10 guy right now. |
| 10 | | He's turning into Phil Mickelson Jr. I never know what I'm getting from him. It could be world-class golf, it could be an 80 that he covers up immediately with Instagram photos of his girlfriend. Total wild card right now. |