Welcome to the Week 11 People's Poll!
The People's Poll is made up of 40+ College Basketball fans who want their opinions heard! Voters give their take over the weeks action on the main CBB board with the results tallied here every Monday. Each week's poll reflects games played through Sunday. If you'd like to check out each voters ballot, here you go. Even if you're not a regular voter, look for the People's Poll voting thread every week to give your take! You may end up in the poll!
So without further adieu.. I give you the Week 11 People's Poll!
---
1. (29) Duke (+1) 979 18-1 HR-1 LR-5 AP-1 CP-1 GP-1
"It's their turn to be atop the Rankings, It could be short lived though with a date with Wake looming." -BabyBlueUNC
2. (4) Connecticut (+2) 937 18-1 HR-1 LR-5 AP-2 CP-2 GP-2
"Two big wins in the league over Nova and at Notre Dame, breaking the Irish's home game winning streak, they are rock solid right now." -Dookisevil
3. (5) Pittsburgh (E) 934 18-1 HR-1 LR-5 AP-3 CP-3 GP-3
"I am biased, but any unbiased person could see that their resume is better than Duke." -Pitty618
4. (2) North Carolina (+1) 857 17-2 HR-1 LR-7 AP-5 CP-6 GP-6
"Beat up on Clemson, Whats new? Don't be surprised if they lost to FSU or NC State this week." -Bksballer1129
5. Wake Forest (-4) 846 16-1 HR-3 LR-7 AP-6 CP-4 GP-5
"Simply put Gaudio wasn't ready to coach that big of a game, They could suffer more of those type losses now that they're one of the hunted, rather than a hunter." -Agsmith46
6. Oklahoma (E) 828 19-1 HR-3 LR-9 AP-4 CP-5 GP-4
"95-76 win over Baylor solidifies this team atop the Big XII south." -Brwhite23
7. Louisville (+4) 751 15-3 HR-3 LR-11 AP-7 CP-7 GP-7
"Based on the last two weeks, they could be #1, but their mid-season fall from grace will hurt them for a while." -Somerandomdude
8. Marquette (+1) 664 17-2 HR-6 LR-23 AP-8 CP-8 GP-10
"You're hearing next to nothing about them, if they can have someone step up like D-Wade did a few years back, they'll sniff the final four." -Agsmith46
9. Michigan State (-2) 618 16-3 HR-7 LR-NR AP-9 CP-9 GP-9
"The loss to Northwestern isn't as bad as it may seems, they still look capable of losing to anyone though." -BabyBlueUNC
10. Texas (+3) 567 14-4 HR-7 LR-NR AP-11 CP-12 GP-8
"They must win there next few games to set up a huge rematch 2/21 vs OU." -Cuse5566
11. Xavier (+5) 544 17-2 HR-7 LR-25 AP-10 CP-10 GP-14
"Nice win over LSU. Either Xavier is better than people think or the SEC is as bad as people think, you pick!" -Kcskubball
12. Clemson (-2) 510 17-2 HR-8 LR-NR AP-12 CP-11 GP-12
"Tough loss to UNC, but this team is still legit." -Trespac
13. Butler (+1) 503 18-1 HR-7 LR-NR AP-13 CP-13 GP-13
"Beat 2 good teams in the conference at home this week, should pound Valpo this week." -Cuse5566
14. Syracuse (-6) 490 17-4 HR-9 LR-NR AP-15 CP-15 GP-11
"Lost to Pitt and Louisville this week, the game with Providece on wednesday is a must win." -Cusefan4eva
15. Arizona State (+2) 424 16-3 HR-10 LR-25 AP-14 CP-14 GP-16
"Like Notre Dame, they are too reliant on a pair of stars (Pendegraph and Harden, in this case) but unlike the Irish they've been winning games. I doubt they're a deep tournament team." -Pittbaster
16. Illinois (+4) 404 17-3 HR-9 LR-25 AP-19 CP-20 GP-15
"The Illini had two impressive wins over Ohio State and Wisconsin, they are starting to appear as a threat in the Big 10." -Dookisevil
17. Purdue (+1) 403 15-4 HR-12 LR-NR AP-16 CP-17 GP-17
"Purdue is regrouping nicely from the early losses with a win over Minnesota this week." -Gezemice
18. Memphis (NR) 244 16-3 HR-11 LR-NR AP-18 CP-19 GP-19
"Memphis is led by Freshman of the year candidate Tyreke Evans in their defeat of Tenn at Tennessee. More good news for Memphis is they still have plenty of room to improve and are showing all indications that they will." -Halo27legend
19. UCLA (-4) 217 15-4 HR-6 LR-NR AP-17 CP-16 GP-NR
"It's looking more like it's the name that's keeping the Bruins up here, but I still feel they have enough to stay near the top of the Pac 10." -Huskyonspeed
20. Gonzaga (+5) 176 14-4 HR-15 LR-NR AP-20 CP-25 GP-23
"Will likely go undefeated in WCC play unless St. Mary's challenges, shouldn't get higher than a 7 seed regardless of rank, IMHO." -Pitty618
21. Georgetown (-9) 173 12-6 HR-13 LR-NR AP-25 CP-23 GP-18
"I don't know whats going on with Georgetown, but I can't forget about their win at UConn." -Reamo37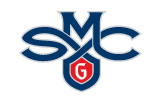 t22. St. Mary's (+1) 139 18-1 HR-8 LR-NR AP-22 CP-18 GP-NR
"The bigger conferences are showing their parity, allowing the big fish in smaller ponds (Gonzaga, Butler as well) to continue moving up." -Agsmith46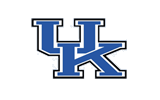 t22. Kentucky (NR) 139 16-4 HR-15 LR-NR AP-24 CP-NR GP-22
"I'm not sure they are the best team in the SEC, but they are playing like it." Kvskubball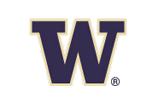 24. Washington (NR) 120 15-4 HR-13 LR-NR AP-23 CP-NR GP-NR
"Win over UCLA vaults the impressive Huskies into the top 25." -Trespac
25. Kansas (NR) 96 15-4 HR-14 LR-NR AP-NR CP-NR GP-20
"The Jayhawks are 4-0 in their conference and deserve to be here in the poll." -Dookisevil
---
In: Memphis, Kentucky, Washington, Kansas Out: Minnesota, Villanova, Notre Dame, California
Biggest jump: Memphis (+7) Biggest fall: Georgetown (-9)
Others receiving votes: Minnesota 95, Villanova 63, Florida 43, West Virginia 35, Missouri 35, Notre Dame 27, Michigan 22, Utah State 22, Davidson 20, Virginia Tech 19, Florida State 15, Baylor 13, California 12, Dayton 7, Tennessee 3, Ohio State 1, Miami (Fla) 1, Seton Hall 1
What it all means: (First place votes), Team, (Change in rank from last week), Points, Record, Highest Rank, Lowest Rank, , AP rank, Coache's rank, Gary Parrish's rank, Voter's Take
Conference power rankings:
ACC (0.0302)
Big East (0.0303)
Big Ten (0.0606)
Big 12 (0.0804)
Pac 10 (0.1008)
Atlantic 10 (0.1405)
West Coast (0.1409)
SEC (0.1610)
(Only conferences with 2 or more teams receiving votes are included in the CPR)
Breaking down the rankings:
A new week brings another new #1. The revolving ACC/Big East door for the top spot takes another spin this week as Duke gets their shot at #1. The Blue Devils have earned it but were by no means a unanimous top choice. Four of the top five teams received at least one first place vote this week. Connecticut comes in at the two spot followed by Big East counterpart Pittsburgh. Finishing up the all ACC/Big East top 5 are two more ACC squads, Wake Forest and North Carolina.
Oklahoma continues to hold strong at #6 followed by Louisville who is coming off a nice weekend showing. Untested Marquette is next followed by the first team out of the Big 10; Michigan State. Rounding out the top 10 this week is Texas who looks to keep pace with OU in the Big 12.
Xavier leads off the next 5 at #11 followed by a Clemson team who looks to prove they are not the team of years past. Butler is next at #13 with Syracuse close behind coming off a disappointing week. Our highest ranked Pac 10 team is next; Arizona State. The Sun Devils finish up our top 15.
The fighting Illini come in up 4 spots from last week followed by Purdue. Memphis makes its way back into the rankings after a nice road win vs Tennessee. Slumping UCLA is next followed by Gonzaga.
Speaking of slumping, Georgetown comes in at #21 followed by St. Mary's who is tied with the Wildcats of Kentucky who look to make noise in the SEC. Rounding out the top 25 this week are Washington who is finally living up to its talent and the defending champs; Kansas.
Thanks to everyone who voted! All voters make sure and check out the People's Poll Group!
What!?! How can ____ not be ranked! Or how did ____ get a first place vote? Click here to check out everyone's ballots!