Welcome to the Week 13 People's Poll!
The People's Poll is made up of 40+ College Basketball fans who want their opinions heard! Voters give their take over the weeks action on the main CBB board with the results tallied here every Monday. Each week's poll reflects games played through Sunday. If you'd like to check out each voters ballot, here you go. Even if you're not a regular voter, look for the People's Poll voting thread every week to give your take! You may end up in the poll!
So without further adieu.. I give you the Week 13 People's Poll!
---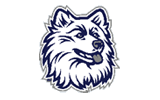 1. (36) Connecticut (E) 996 22-1 HR-1 LR-2 AP-1 CP-1 GP-1
"Their size will give many teams fits, they got their motor running against Louisville. We have a repeat #1 for the first time in over a month." -Kvskubball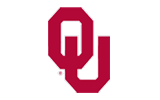 2. (1) Oklahoma (E) 940 23-1 HR-1 LR-5 AP-2 CP-2 GP-2
"I don't particularly like how they play...which is win against inferior opponents by about 5 points." -Oneandonlystout
3. (3) North Carolina (E) 932 21-2 HR-1 LR-5 AP-3 CP-3 GP-3
"Haven't lost since game @Wake Forest. Look like the team to beat in ACC." -Lobofan2003
4. Pittsburgh (+2) 884 21-2 HR-3 LR-6 AP-4 CP-4 GP-4
"Everyone on this team seems to compliment one another perfectly. Everyone knows their role." -Sandman8392
5. Louisville (E) 809 18-4 HR-3 LR-11 AP-5 CP-7 GP-6
"Struggled this week. Looked outmanned vs. Uconn and looked uninterested in winning at St. John's." -Trespac
6. Duke (-2) 781 20-3 HR-3 LR-13 AP-6 CP-5 GP-5
"Still won't make it past the Sweet 16 (Saying it all year long), there guards just aren't athletic enough, and Zoubek isn't that great." -Badgers Ballers
7. Michigan State (+6) 691 19-4 HR-5 LR-22 AP-9 CP-9 GP-7
"Won their 2 games this week by a total of 57 points." -Bksballer89
8. Wake Forest (E) 659 18-3 HR-6 LR-15 AP-7 CP-8 GP-10
"They totally got their asses handed to them at Miami, nice rebound win over BC." -Trespac
9. Memphis (+5) 651 20-3 HR-5 LR-NR AP-8 CP-10 GP-8
"Memphis totally laid the beatdown on Gonzaga. That team plays defense. And defense is what wins games. Evans is one of the best freshman in the country. This team is improving each and every game." -Chrisishokie
10. Marquette (-3) 640 20-3 HR-4 LR-14 AP-10 CP-12 GP-11
"We've had two pretenders in the BEAST fall like bad cuts of meat to the pavement, (GTown and ND, you know who you are), when Marquette hits the meat grinder part of the BEAST will they be next - or will Syracuse beat them to the sizzlin side-walk?" -Kvskubball
11. Clemson (-1) 638 19-3 HR-6 LR-18 AP-12 CP-11 GP-9
"1 game after their biggest win this season...they get beat by FSU...the Tigers are the headcases of the NCAA." -Oneandonlystout
12. UCLA (+3) 591 19-4 HR-5 LR-19 AP-11 CP-6 GP-14
"So much for that talk of the Pac 10 catching up to them. They're a buzz saw right now." -Huskyonspeed
13.Villanova (+6) 557 19-4 HR-8 LR-17 AP-13 CP-13 GP-12
"Their three losses in the Big East came against Connecticut, Louisville, and Marquette by close margins. They have solid wins against Syracuse and Pitt, and they have two players averaging over 15 points." -Reamo37
14. Xavier (-5) 471 20-3 HR-10 LR-19 AP-14 CP-14 GP-16
"Did anyone think they'd go unbeaten in the Atlantic 10?? If not then this shouldn't have been a surprise really." -Agsmith46
15.Kansas (+6) 462 19-4 HR-11 LR-18 AP-16 CP-16 GP-13
"They have quietly put together an 8-0 record in the Big 12, and they're looking more and more like they could make a deep run in the Tournament." -Babyblueunc
16. Butler (-5) 373 21-2 HR-11 LR-NR AP-15 CP-15 GP-15
"Sorry, but top 20 teams don't lose at UWGB, and then nearly lose to a 6 win Detroit Mercy team." -Badgers Ballers
17. Illinois (+5) 269 19-5 HR-10 LR-NR AP-22 CP-20 GP-21
"Illinois continues losing big on the road and winning big at home. That is about as consistent as it gets nowadays... the only team in the Big Ten who hasn't lost at home yet." -Gezemice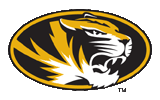 18. Missouri (NR) 238 20-4 HR-16 LR-NR AP-17 CP-19 GP-22
"As a KU fan it pains me to admit that this team is legit. Unfortunately it all comes to an end on Big Monday...Boosh!" -Brwhite23
19. Syracuse (-2) 185 18-6 HR-15 LR-NR AP-23 CP-22 GP-19
"Syracuse is slipping. They better pick it up before they go Notre Dame on us." -Chrisishokie
20. Purdue (-8) 178 17-6 HR-13 LR-NR AP-20 CP-23 GP-26
"Starting to get back up where they were earlier this season, and ouch, two losses in one week, that doesn't help" -Hossierguy10109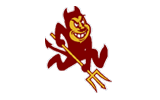 21. Arizona State (NR) 160 18-5 HR-15 LR-NR AP-18 CP-18 GP-NR
"Just when I think I've got the Pac-10 figured out, ASU looks again like the best of the 5 schools trying to grab at-large bids and nip at UCLA's heels." -Pittbaster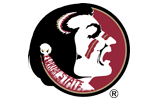 22. Florida State (NR) 157 18-5 HR-16 LR-NR AP-25 CP-25 GP-18
"Finally got a win in a close game against Clemson after losing by less than ten in all of their conference losses." -Sportemind
23. Ohio State (NR) 147 17-5 HR-16 LR-NR AP-24 CP-NR GP-17
"The Big 10 top 25 carousel continues to spin...this weeks winner = OSU." -Brwhite23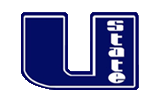 24. Utah State (E) 128 23-1 HR-11 LR-NR AP-21 CP-NR GP-NR
"The best record in the country can only get you so far." -Sandman8392
25. Gonzaga (-5) 125 17-5 HR-14 LR-NR AP-19 CP-21 GP-25
"Just when it looked like they had their act together, Memphis comes in and absolutely destroys them. The Zags don't look like the Final 4 contender that they were supposed to be in the Pre-Season." -Babyblueunc
---
In: Missouri, Arizona State, Florida State, Ohio State Out: Washington, Minnesota, Texas, South Carolina
Biggest jump: Missouri (+8) Biggest fall: Purdue (-8)
Others receiving votes: LSU 80, Washington 75, Florida 54, Minnesota 54, Texas 21, West Virginia 20, South Carolina 14, Kansas State 8, California 4, Davidson 3, BYU 2, San Diego State 1, Cincinnati 1, Indiana 1
What it all means: (First place votes), Team, (Change in rank from last week), Points, Record, Highest Rank, Lowest Rank, , AP rank, Coache's rank, Gary Parrish's rank, Voter's Take
Conference power rankings:
ACC (0.0402)
Big East (0.0403)
Big 10 (0.0507)
Big 12 (0.0606)
Pac 10 (0.1008)
West Coast (0.1510)
Atlantic 10 (0.1704)
SEC (0.1711)
USA (0.1801)
Horizon (0.1805)
Western Athletic (0.1809)
Mountain West (0.2113)
Southern (0.2414)
(Only teams receiving votes in TPP are calculated into CPR)
Breaking down the rankings:
Finally some stability at the top! For the first time in a long time there is no change at #1. Meanwhile four of the top five teams remain the same from last week. Leading off their second week at #1 is Connecticut followed by Oklahoma who squeaked out a win at home over Colorado. North Carolina is next and is trying to figure out if they can still be the team everyone thought they would be despite suspension and injuries. Pittsburgh moves up to #4 filling the spot vacated by Duke and Louisville rounds out the top 5.
Duke comes in at #6. The Blue Devils narrowly avoided back to back losses with an overtime win over Miami. Michigan State makes a big jump this week up 6 spots to #7. Wake Forest is next holding the same as last week. Another big jumper, Memphis, climbs to #9 and is followed by Marquette who is coming off an unexpected loss vs. South Florida.
Clemson comes in down one spot at #11 followed by the Bruins of UCLA who dismantled Notre Dame over the weekend. Villanova climbs 6 spots to #13 followed by Xavier who is coming off their third loss of the season. Kansas makes a nice climb up to #15 as the Jayhawks go into a Big Monday showdown at Mizzou tonight.
Butler falls 5 spots to #16 after their second loss. The Bulldogs are followed by Illinois and Missouri. The Tigers are making noise in the Big 12 and still have an outside shot at the conference crown with remaining games against KU and OU. Syracuse comes in down 2 spots from last week and is followed by Purdue. The Boilermakers don't seem to be nearly the same team without Hummel who is suffering through a back injury.
Arizona State jumps back into the poll this week at #21. The Sun Devils are followed by two other newcomers this week, Florida State and Ohio State. Utah State holds strong at #24 with still only one loss on the season. Rounding out the poll this week is Gonzaga who is coming off a pounding at the hands of Memphis.
Thanks to everyone who voted! All voters make sure and check out the People's Poll Group!
What!?! How can ____ not be ranked! Or how did ____ get a first place vote? Click here to check out everyone's ballots!