Thanks to all who participated and I hope you all enjoy the rankings.
Don't forget the rankings will be featured on onlinesportsfanatic.com this week (it will still be on CBS too) in their NBA section. Make sure to check it out there and leave comments.
* Committee members are dropping out and spots are becoming available. If you're interested in joining leave a comment on my blog or PM me elsewhere. Even if you're not interested in joining the committee we could use some more rankings. Remember all community members are encouraged to submit rankings weekly.
NBA Power Rankings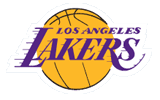 1. Los Angeles Lakers (1)
" Great road trip only solidifies their dominance. Sole loss to the Jazz should not faze them what so ever. They are the team to beat. " -ChiTownCliff
Win of the Week: @ Cleveland 101-91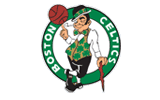 2. Boston Celtics (3) [+ 1]
" Losses to the Lakers and Spurs hurts their chances to be called the top dog. Even with that being said they are still playing fairly good and should rebound. They are the best in the East for now." -ChiTownCliff
Win of the Week: @ New Orleans 89-77
3. Cleveland Cavaliers (2) [-1]
" Seven and three in their last ten and LeBron James can finally say that he's playing ball with another All-Star alongside him. Their 24-1 home record is still unbelievable. The other teams in the NBA better pray that this team does not receive home court advantage come April, because if that happens, well, I think we all know who'll be playing in the finals." -BostonBay44
Win of the Week: vs Phoenix 109-92
4. San Antonio Spurs (4)
" Their recent renaissance has taken a little bit of a hit with the loss to Toronto, but they will be a force to be reckoned with come playoff time. The consistency of this organization is a beacon to which all the other teams can aspire." -ADDantleyfan
Win of the Week: @ Boston 105-99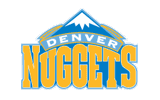 5. Denver Nuggets (6) [+1]
" In the beginning of the year Denver looked like the same team that hasn't been able to make it out of the first round. Now with Melo back, Billups and Nene playing great, and it looks like J.R Smith is finally starting to come around, this team could give the Lakers a run for their money." -BostonBay44
Win of the Week: @ Orlando 82-73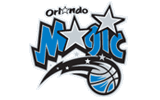 6. Orlando Magic (5) [-1]
" They've been a bit shaky since Jameer Nelson was lost for the season. Fortunately for them, they put themselves so far ahead of the peloton in the East that they should coast to the number three seed. Nevertheless, their title hopes took a huge hit when Nelson went down, and as nice of a player Tyronn Lue is, he won't be able to replace all of Nelson's contributions." -ADDantleyfan
Win of the Week: vs New Jersey 101-84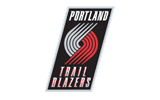 7. Portland Trail Blazers (7)
" Although they went 5-5 in their last 10 coming into the All-Star break, this team has a ton of young talent and is really well coached." -BNW2
Win of the Week: vs New York 109-108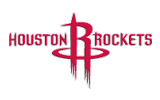 8. Houston Rockets (9) [+1]
" With Tracy McGrady out again with knee problems the Rockets can say goodbye to the season. What looked like a promising season has turned into what most expected. Injury plagued." -ChiTownCliff
Win of the Week: vs Sacramento 94-82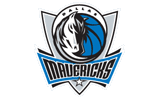 9. Dallas Mavericks (11) [+2}
" That was a tough loss against Boston. This team is playing extremely well. They are now in the thick of the playoff race in the West. If they get in, they will be a sleeper team no one wants to play." -Rip_City_Blaze
Win of the Week: vs Sacramento 118-110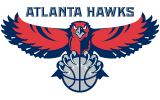 10. Atlanta Hawks (10)
" This team needs to find that November again. They will in time. Al Hortford is back and Joe Johnson is still in charge." - Rip_City_Blaze
Win of the Week: @ Detroit 99-95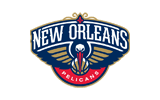 11. New Orleans Hornets (8) [-3]
" They will be healthy after the All-Star break and could have the best record during the second half of the season." -BNW2
Win of the Week: vs Minnesota 101-97
12. Utah Jazz (12)
" When Boozer gets back this team has top five talent, but until than they have to hang around and make sure they don't fall out of the playoff picture." -BNW2
Win of the Week: vs LAL 113-109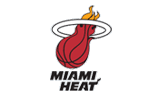 13. Miami Heat (15) [+2]
" Jermaine O'Neal will make this team better with time. Marion is a player that needed Steve Nash to make him better and was over paid and over-rated. Learning will take some time, but take this team further in the future." True_Laker_Fan
Win of the Week: @ Chicago 95-93
14. Philadelphia 76'ers (16) [+2]
" The last team in the playoffs with a winning record, but good enough that they could surprise someone in the playoffs." True_Laker_Fan
Win of the Week: vs Phoenix 108-91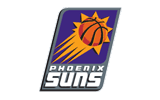 15. Phoenix Suns (14) [-1]
" Phoenix is beating the teams they should beat and losing to the teams they should lose to. It seems Mike D'Antoni was they key to their intensity and without him there Terry Porter looks lost. First coach fired after the break, who will be the man in charge of this ship?" -ZionT
Win of the Week: @ Detroit 107-97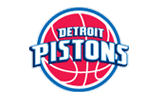 16. Detroit Pistons (13) [-3]
" With three big games this week the Pistons were presented a chance to go into the All-Star break with some momentum. They passed it up by going win less and leaving Pistons fans in awe. Is missing the playoffs becoming a reality in Detroit?" -GoCavs33
Win of the Week: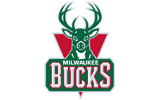 17. Milwaukee Bucks (20) [+3]
" They are four and four since Michael Redd went down, two and one since Andrew Bogut and Luke Ridnour went down. This team just finds ways to win." -takman_777
Win of the Week: vs Houston 124-112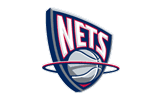 18. New Jersey Nets (17) [-1]
" Impressive 44 point win over the Nuggets. If this team could find a way to make a good trade they should be able to get the 7th seed in the East." -bksballer89
Win of the Week: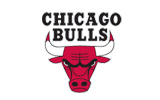 19. Chicago Bulls (18) [-1]
" This team is either winning or losing close games. There is a lot of turmoil behind the scenes with talk of Paxson stepping down after the All-Star game and trade talks with the Suns which could hurt this team." -ChiTownCliff
Win of the Week: vs Detroit 107-102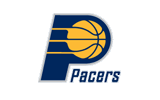 20. Indiana Pacers (21) [+1]
" They're in that pack for the chase for the 7th and 8th seeds in the East. The question is: Who other than Granger is going to play well consistently?" -Prophetic
Win of the Week: vs Cleveland 96-95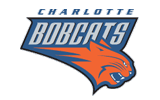 21. Charlotte Bobcats (23) [+2]
" This is a completely different team from the start of the year. Diaw and Bell have made this team a playoff contender in the East. Emeka Okafor is continuing to play great, and Augustin is showing signs of tremendous potential even coming off an injury." -BostonBay44
Win of the Week: vs LAC 94-73
22. Golden State Warriors (25) [+3]
" Now getting healthy this team has won three straight heading into the All-star break and are showing signs of being a good team. With a trio of Ellis, Magette, and Jackson, along with the post presence of Biedrins this team could sneak in there at the end in the West if they are able to make a run." -OSUBOB
Win of the Week: vs Portland 105-98
23. New York Knicks (19) [-4]
" The Knicks play seven of their next nine games at home, which should help them right the ship. Within this next week, Walsh and D'Antoni must decide whether to trade star PF David Lee or give him the extension he's looking for." -Feanor
Win of the Week: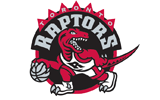 24. Toronto Raptors (24)
" Four and six in their last ten. They gutted out a win over the Spurs and acquiring Shaw Marion and Marcus Banks for Jermaine O'Neal and Jamario Moon has made this team more balanced offensively and gives them defensive play on the perimeter they've lacked all season." -takman_777
Win of the Week: vs San Antonio 91-89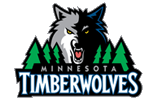 25. Minnesota Timberwolves (22) [-3]
" Lost Al Jefferson for the season. Now it's time for guys like Foye, Gomes, Telfair, Carney, and Smith to get their wheels going and proving themselves as good players in this league. McHale has done a nice job with his time and he has an extremely talented young core of players." -Prophetic
Win of the Week: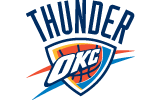 26. Oklahoma City Thunder (26)
" Great young big three. If they can add someone in the front court that can score and rebound they will be dangerous." -BNW2
Win of the Week: vs Sacramento 116-113
27. Memphis Grizzlies (27)
" Another young team that simply can't compete in the West this year. However, if their lineup remains intact for a few years, they will be a definite playoff squad." -ADDantleyfan
Win of the Week: vs New Orleans 85-80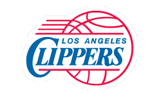 28. Los Angeles Clippers (28)
They have the big name players but there's only one thing that can make this season a success. Winning the draft lottery." -GoCavs33
Win of the Week: vs New York 128-124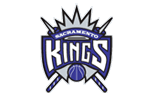 29. Sacramento Kings (29)
" They have a good roster to build around with players like Martin, Salmons, and Garcia. It'll be interesting to see what a lottery pick does for them." -GoCavs33
Win of the Week: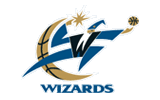 30. Washington Wizards (30)
" Two players averaging more then 20 points is nice but when your top assist maker is your small forward and he only averages 4.4 assists then you are in trouble." -ChiTownCliff
Win of the Week: vs Indiana 119-117
On the Rise: Golden State Warriors [+3], Milwaukee Bucks [+3]
Falling Down: New Orleans Hornets [-3], Detroit Pistons [-3], New York Knicks [-4], Minnesota Timberwolves [-3]