Here's my MLB Power Rankings after the first week of baseball:
1. Chicago Cubs 4-2: The Cubbies have gotten off to a nice start, taking 2 from 3 off Houston and likewise against the Brewers.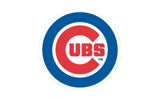 2. Tampa Bay Rays 3-3: Considering who the Rays have played, they've started pretty well. Their pounding of the Yanks didn't hurt either.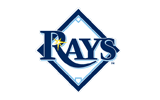 3. Atlanta Braves 5-1: The Braves suprised a lot of people by taking 2 from 3 against the Phils and they've backed that up with a sweep of the lowly Nats.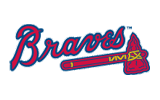 4. Florida Marlins 5-1: The Fish have started well, sweeping the Nationals and taking two from 3 against the NY Mets. Their pitching staff has made a dominant start to the season also.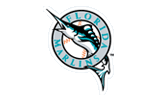 5. St. Louis Cardinals 5-2: The Cards have been solid so far and Albert Pujols is looking like he will have another big season for St. Louis.
6. Toronto Blue Jays 5-2: The team from north of the border had a great start to the season, sweeping the Detroit Tigers and taking 2 from 3 against Cleveland. They have been hard to stop in the 1st week.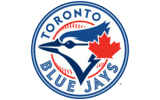 7. L.A Dodgers 4-3: The Dodgers have had a decent start to the Season, splitting their series with SD and winning their series with main division rival, Arizona.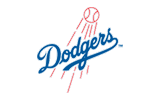 8. Baltimore Orioles 4-2: The O's opened up by taking 2 from 3 against the Yankees and they backed up by doing the same against Tampa. Their young players seem to be coming along quite nicely.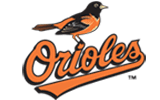 9. Chicago White Sox 3-3: The Southsiders have struggled to put runs on the board so far but their pitching has been lights out.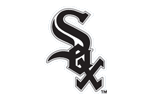 10. Seattle Mariners 5-2: The Mariners have looked good so far, splitting their series with the Twins and then sweeping the A's on the road. They've handled a tough opening week well especially considering they haven't had Ichiro.
11. Philadelphia Phillies 3-3: The Braves series was a tough one for the Phils but they bounced back against the Rockies, winning the series.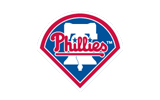 12. San Diego Padres 5-2: The Pads have gotten off to a hot start, splitting their series with the Dodgers and sweeping the Giants. They've beaten some of their NL West rivals to start off which is promising.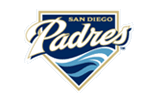 13. Boston Red Sox 2-4: They've played a tough schedule to start with, facing the Rays and Halos and the Sox haven't fared too well but have still managed to get the 2 wins against the Rays and Angels.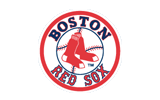 14. New York Yankees 3-3: They struggled against Baltimore mostly and then were able to beat an average KC team. Not too bad considering they're without A-Rod.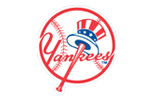 15. L.A Angels 3-3: The Halos couldn't win their series with division rival Oakland but they were good enough to win 2 from 3 against the Red Sox to complete an emotion filled week in Anaheim.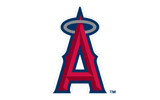 16. N.Y Mets 3-3: They started the week well by taking 2 outta 3 from the Reds but they dropped 2 to the Marlins which has gotta hurt Mets fans.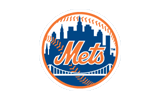 17. Oakland Athletics 2-4: The A's beat down the Angels which was great for them but they couldn't follow up, getting swept by the Mariners.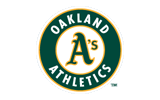 18. Detroit Tigers 4-3: Detroit dropped 3 outta 4 at Toronto but were mor comfortable at home against the Rangers, completing the sweep.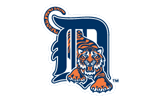 19. Texas Rangers 3-3: The Rangers have had a mixed start to the season. They swept Cleveland but were then swept themselves, by the Detroit Tigers on the road.
20. Pittsburgh Pirates 3-3: It doesn't feel right putting them here but what can I say. They've played decent ball so far. .500 over their 6 road games.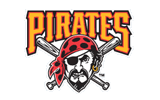 21. Minnesota Twins 3-4: They're missing Joe Mauer and they've scraped together to go 3-5 which isn't too bad. They need more offensive production really.
22. Colorado Rockies 3-3: The Rox took 2 from 3 @Arizona but weren't quite able to completely handle the Phils back home.
23. Kansas City Royals 3-3: They won a tough series with the White Sox but weren't able to beat the Yanks. They avoided a sweep though at least.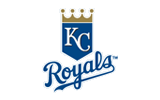 24. Cincinnati Reds 2-3: The Reds struggled with the Mets to start with, then they split their shortned series with the Pirates. Aaron Harang has been looking good for them.
25. Arizona Diamondbacks 2-4: Zona' has only been able to take a game from each of their two series' with LA and Colorado respectively. Their pitching hasn't been anything flash.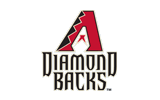 26. Milwaukee Brewers 2-4: The Brew Crew struggled on the road @ San Francisco, but they made a slight improvement against the Cubs winning just one but staying fairly competitive.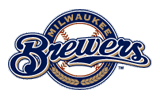 27. Cleveland Indians 1-5: Cliff Lee has looked terrible and so have the Indians. Their pitching has really sucked.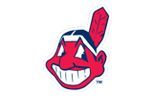 28. Houston Astros 1-5: The Stros opened up against a tough Cubs lineup which meant that they were outmatched by the Northsiders. They weren't able to get it done against St. Louis either.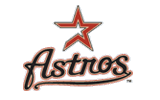 29. San Franciso Giants 2-4: They won 2 from 3 against Milwaukee but got swept by San Diego. Lincecum hasn't looked good at all and their offense is still terrible.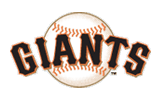 30. Washington Nationals 0-6: The Nats haven't been able to get on the board yet, they've been swept by both Florida and Atlanta now.