What's fascinating about Chicago's camp has been the fans' reaction to quarterback Jay Cutler, the most talented Bear to play the position since Sid Luckman five decades ago.
Sure, Bears fans are excited about Cutler's arm. It's one of the best in the game. When he snaps off a lightning rod of a pass, they hoot and holler. Whether it's awe or cautious disbelief, Bears fans stand and shout out critiques to the receivers or the thrower when the play doesn't go perfectly. Cutler's arrival has created a fascinating adjustment for a knowledgeable fan base raised on great defense and running the football.
Air Coryell wouldn't sell in this town, but a winning Cutler can.
Here are five things I learned about the Bears:
<strong style="outline-width: 0px; outline-style: initial; outline-color: initial; font-size: 12px; vertical-align: baseline; background-image: initial; background-repeat: initial; background-attachment: initial; -webkit-background-clip: initial; -webkit-background-origin: initial; background-color: transparent; color: #333333; background-position: initial initial; padding: 0px; margin: 0px; border: 0px initial initial;">1. Cutler's arm is only part of the story: His knowledge of the passing game and receiving talent might equal his arm strength. Cutler and a bunch of his former Denver Broncosteammates remembered watching Eddie Royal make remarkable plays on special teams during the opening of 2008 organized team activities and telling Mike Shanahan, "Who's this guy? I think we need to get him over here." Within days, Royal was working with the offense and ended up catching 91 passes. Cutler has a double gift. He knows where his receivers like to have the ball placed on throws. Plus, he can deliver those passes to the right location. For example, Cutler said Devin Hester likes lower throws, but the completions work best when he gets the pass off to him quicker. Because split end Earl Bennett played with Cutler at Vanderbilt, Cutler knows exactly the right places to make the most of Bennett's talents. To Cutler, Hester's skills resemble Royal's, and Bennett's is a hybrid of those of Royal and Brandon Marshall.
[+] Enlarge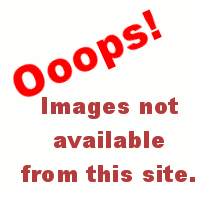 <cite style="margin-top: 0px; margin-right: 0px; margin-bottom: 4px; margin-left: 0px; outline-width: 0px; outline-style: initial; outline-color: initial; font-size: 10px !important; vertical-align: baseline; background-image: initial; background-repeat: initial; background-attachment: initial; -webkit-background-clip: initial; -webkit-background-origin: initial; background-color: transparent; display: block; color: #ababab; background-position: initial initial; padding: 0px; border: 0px initial initial;">Scott Boehm/Getty Images</cite>Matt Forte's production should increase with Jay Cutler under center.<strong style="outline-width: 0px; outline-style: initial; outline-color: initial; font-size: 12px; vertical-align: baseline; background-image: initial; background-repeat: initial; background-attachment: initial; -webkit-background-clip: initial; -webkit-background-origin: initial; background-color: transparent; color: #333333; background-position: initial initial; padding: 0px; margin: 0px; border: 0px initial initial;">2. Offense optimistic: Bears management clearly values the strength of the receiving corps more than outsiders do, but offensive coordinator Ron Turner is going to play the equivalent of a shell game. One of the Bears' favorite formations is putting tight endsGreg Olsen and Desmond Clark on the outside of Hester and Bennett, effectively turning the tight ends into wideouts and the wideouts into slot receivers. Olsen and Clark combined for 95 catches last season, nine more than the top two wide receivers in the league. The plan is to draw safeties or linebackers on outside coverage, opening up the middle of the field. Offenses with great wide receivers wouldn't have to do such trickery, so this is a sign the Bears may be good but not great at wide receiver. Hester is now a full-time wide receiver with limited special-teams duties, and Bennett has the look of a solid 50- or 60-catch receiver. "If we don't win on the outside, we're not going to win many ballgames," Cutler said. I thought it was interesting that Bennett changed his number from 85 to 80 because he thought 85 looked too slow.

<strong style="outline-width: 0px; outline-style: initial; outline-color: initial; font-size: 12px; vertical-align: baseline; background-image: initial; background-repeat: initial; background-attachment: initial; -webkit-background-clip: initial; -webkit-background-origin: initial; background-color: transparent; color: #333333; background-position: initial initial; padding: 0px; margin: 0px; border: 0px initial initial;">3. The running offense should continue to grow in 2009: Matt Forte rushed for 1,238 yards as a rookie, but eight-man fronts limited him to 3.9 yards a carry. Cutler's ability to throw and recognize defensive alignments should open up bigger plays for Forte and his backup, Kevin Jones. It will be Cutler's job in the early weeks of the season to force opposing defenses out of eight-man fronts by creating enough receiving threats. When defenses move into Cover 2 alignments, Cutler can work magic with Forte and Jones. The additions of Orlando Pace, Frank Omiyale and Kevin Shaffer to the offensive line help with depth and fit the athleticism needed for the Bears' zone-blocking scheme. Chris Williams, last year's first-round pick, looks solid at right tackle. Omiyale will battle Josh Beekman for the left guard job.

<strong style="outline-width: 0px; outline-style: initial; outline-color: initial; font-size: 12px; vertical-align: baseline; background-image: initial; background-repeat: initial; background-attachment: initial; -webkit-background-clip: initial; -webkit-background-origin: initial; background-color: transparent; color: #333333; background-position: initial initial; padding: 0px; margin: 0px; border: 0px initial initial;">4. Bowman turning heads: Cornerback Zach Bowman, a previously unknown fifth-round pick from 2008, has been the star of the offseason, and he has come on at the right time. Bowman was considered a potential high-round corner at Nebraska but he blew out a knee in 2006. All the guy does is make plays. The 6-foot-1 corner had eight interceptions and close to 20 pass breakups in the organized team activities and minicamps. With Charles Tillman out for most, if not all, of the preseason following back surgery, Bowman provides a solid corner who might have to be ready to start on the other side of Nathan Vasher for the season opener.

<strong style="outline-width: 0px; outline-style: initial; outline-color: initial; font-size: 12px; vertical-align: baseline; background-image: initial; background-repeat: initial; background-attachment: initial; -webkit-background-clip: initial; -webkit-background-origin: initial; background-color: transparent; color: #333333; background-position: initial initial; padding: 0px; margin: 0px; border: 0px initial initial;">5. Rejuvenated defense: In 2004, the Bears assembled a core group of young defenders who thought they could play forever. Brian Urlacher, Lance Briggs, Tommie Harris, Nathan Vasher and Mike Brown all were 27 years or younger as Pro Bowlers on an 11-win team in 2005. All but Brown return for their sixth season together, and they are hoping to regain the fountain of youth. Urlacher is 31 and Alex Brown 32. The Bears' defense is coming off seasons in which it finished 28th and 21st in yards allowed. To regroup, Bears coach Lovie Smith resumed control of the defensive play calling. Rod Marinelli was hired to re-energize the defensive line. The Bears feel as though they are still young enough to rebound. In case you're wondering, the Tampa Bay Bucs defense, led by Warren Sapp and Derrick Brooks, had a nine-year run in the late 1990s to the early 2000s.

As posted by ESPN John Clayton