Forget stats, teams are just looking for perfect fit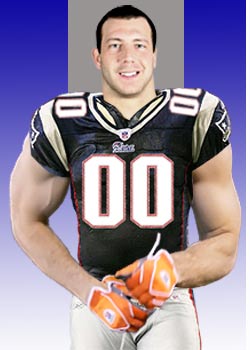 Writing weekly mock drafts for three months forces one to consider every possibility. But in some cases, a player is such a natural fit with one team that others don't warrant consideration.

In 2008, Matt Ryan seemed the obvious pick to fill the leadership void created by the Michael Vick saga in Atlanta. Most figured Arkansas alum Jerry Jones would love speedy Razorbacks RB Felix Jones and look for a cornerback like Mike Jenkins with the Cowboys' two late first-round picks.

Teams could choose to move up to get their man. For example, the Cowboys wanted Jenkins badly enough last April that they traded up three spots -- ahead of corner-hungry San Diego -- to get him.

Not all of these natural fits will click as the puzzle pieces fall into place on draft day, but they add to the intrigue of a drama-filled event.

Connor Barwin, DE-LB-TE, Patriots: The Mike Vrabel clone just seems like a great fit for the Patriots at the top of the second round -- if they don't pick a linebacker in the first round.
Chad Reuter is a senior analyst for NFLDraftScout.com.
(Connor Barwin)