It's never too early to start looking forward to the NFL Draft...
And, with that in mind, NFL Draft Tracker is firing up again! This blog will be your one-stop source for all things draft-related. Like last year, we'll be featuring content from our writers, top-notch Community blogs and a mix of the very best work from out third-party affiliates.
Bookmark it now!
---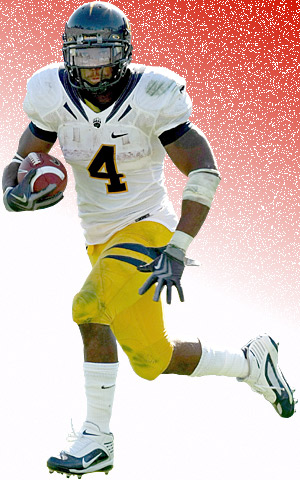 The 2010 NFL Draft is perceived as a class full of defensive talent, led by the Nebraska monster, Ndamukong Suh. There's also a nice group of offensive tackles that will be vying for top picks and top money.
Understandably, the first round of the draft will most likely be full of those players, with some offensive skill players chosen here or there.
The running back-pool, in particular, looks to be a weak one compared to the last few years, which were stocked with talented ball-carriers all along the board.
The All-Star games and NFL Draft Combine will give some unrecognized backs the chance to show their stuff and move up the draft boards, but, for now, check out...