So, after thinking about the Yankees pitching staff in my last blog, I wonder who in the American League has the best pitching staff. Not starters or bullpen, but entire staff. This is in my opinion the top six pitching staffs in the AL in no particular order.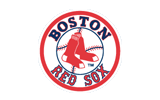 Boston Red Sox: With a rotation that includes Beckett, Matsuzaka, Lester, Wakefield, and Penny, you can't go wrong. Yes, Wakefield still only throws 70 mph tops, but if the knuckleball is working, good luck. Besides, if he can get you to the 6th inning and give it to a bullpen including Masterson, Okijima, Saito, and Delcarmen, you should get a win. And with one of the best closers in baseball holding down the 9th, could be trouble. Not to mention, when Smoltz comes back, it can't hurt you.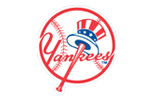 New York Yankees: With the addition of C.C. and AJ, the Yankees rotation, in my opinion, didn't improve much, if any. C.C. has a bad history against the AL East. The extra run support should help, but how much? AJ Burnett is a younger version of Mike Mussina so I don't see an improvement here, more of a lateral move. Wang, who should still be the ace here, will get you 16+ wins, but hope the defense doesn't falter. Pettitte will have another .500 season with a 4+ era. Now the big question, Joba. Will he be able to stay healthy? Can he still be dominant once people have started seeing him more? As far as the bullpen goes, outside Mariano, Damaso Marte, and possibly Brian Bruney, who is there to hold leads? I guess it's a good thing the Yankees can score some runs.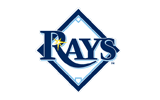 Tampa Bay Rays: With Kazmir, Shields, Garza, and Sonnanstine you get a very young staff that could be great for years to come. With none of the main four being older than 28, and David Price waiting in the wings, the AL East could be in trouble. On the other hand, the bullpen is a little shaky. The combination of Percival, Wheeler, Balfour, and Howell is not that intimidating. Maybe another year like last season will start making people believers.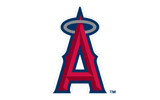 Los Angeles Angels: At this exact moment, no way. But, let's keep in mind, they are without Lackey, Sanatna, and Escobar. Add these three back to a rotation that includes Saunders and Weaver, that is strong. The big problem here is the closer. Unless Fuentes can rebound from a horrific spring (8.22 era), the Halos will be wishing they would have kept K-Rod around.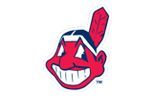 Cleveland Indians: With Cliff Lee coming of a masterful year and a healthy Fausto Carmona, the Tribe can be considered. Outside the addition of Kerry Wood though, there wasn't any improvement.
Minnesota Twins: Outside of Liriano, there are no flashy names here. Slowey and Perkins both put up solid numbers. All they need to do is somehow figure a way to get it to the 9th inning and Joe Nathan.
There are the top six teams in my opinion in the AL. There are alot of other teams that could try to make a case, but in the end, these teams rise to the top. Hope you enjoyed the reading!