COLUMBIA, S.C. -- Another week, another top 5 tumble.

This time, it was fourth-ranked Mississippi caught by surprise, beaten 16-10 by South Carolina on Thursday night.

"I'm glad it's over with so everyone can just stop talking about it," Rebels offensive lineman Bradley Sowell said.

<h4 class="io-title stathead" style="font-family: Verdana, Arial, Helvetica, sans-serif; color: white; font-weight: bold; font-size: 1em; background-image: initial; background-repeat: initial; background-attachment: initial; -webkit-background-clip: initial; -webkit-background-origin: initial; background-color: #871016; background-position: initial initial; padding: 3px; margin: 0px;">Fast Facts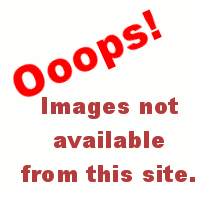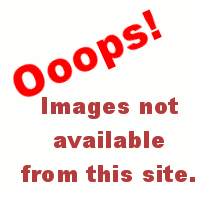 • South Carolina ended a 22-game losing streak against AP top-5 teams, winning its second straight game vs. the Rebels following a five-game losing streak in the series.

• The loss snapped Ole Miss' eight-game win streak, which had been tied for the second longest in the FBS.

• Mississippi's Jevan Snead finished 7 of 21 for 107 yards and a touchdown, ending his school-record streak of eight straight games with multiple touchdown passes.

• Ole Miss has now lost six straight SEC openers.

-- ESPN Stats & Information

Sowell or his teammates won't have to worry about that. All he'll hear the next few days is how far down the Rebels (2-1, 0-1 Southeastern Conference) might slide when the new rankings arrive.

And it'll bring up the same sick feeling felt by No. 3 Oklahoma after losing to BYU in week one, or No. 5 Oklahoma State after a loss to Houston on Sept. 12, or, just a week ago, by No. 3 Southern Cal after getting upset at Washington.

The Rebels entered with their highest ranking since Archie Manning was quarterback in 1970. They left with their eight-game losing streak gone, along with any sense they could challenge for the national title.

"I never did sense that we were feeling a lot of pressure," coach Houston Nutt said. "Now it is what it is. You've lost your first conference game. You've got to work hard and win the next conference game."

That could be difficult unless Jevan Snead and the offense perk up. They entered averaging 48 points and 424 yards a game its first two weeks, but except for a fourth-quarter stretch, couldn't solve South Carolina's defense.

The Gamecocks (3-1, 1-1) had been 1-31 all-time against top 5 foes, but left Williams-Brice Stadium with the biggest win of coach Steve Spurrier's five seasons.

<h4 class="io-title stathead" style="font-family: Verdana, Arial, Helvetica, sans-serif; color: white; font-weight: bold; font-size: 1em; background-image: initial; background-repeat: initial; background-attachment: initial; -webkit-background-clip: initial; -webkit-background-origin: initial; background-color: #871016; background-position: initial initial; padding: 3px; margin: 0px;">Low: Rebels Exposed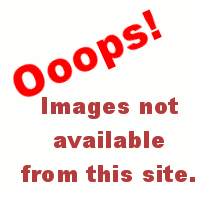 There's no reason to believe, after watching the Rebels' disjointed offensive effort on Thursday, that they were ever a bona-fide Top 5 team, writes Chris Low.Blog
• SEC blog

Spencer Lanning kicked three field goals and fullback Patrick DiMarco a key 2-yard TD catch for the Gamecocks.

"It was good to get a win when everybody watches," Spurrier said. "It was good for all Gamecocks."

Ole Miss had one last chance at a go-ahead TD that would've extended its eight-game winning streak. But Snead was sacked by Cliff Matthews, then had a fourth-down pass knocked away by Darian Stewart.

The Gamecocks jumped around when the game ended, celebrating a victory these players had never enjoyed before at their own stadium. South Carolina's lone top-5 win came at North Carolina in 1981.

"It was a pretty ugly win, but a win and we'll take it every time," Gamecocks quarterback Stephen Garcia said.

Snead came into the season with a Tim Tebow-like buzz -- Spurrier even voted him preseason first-team SEC quarterback before changing to Tebow.

Snead, though, flopped in front a national audience eager to see what the Rebels were made of.

The Ole Miss junior missed six straight throws during one stretch and only once came through with a critical play. His 45-yard TD pass to Markeith Summers with under 10 minutes left in the game that cut it to 16-10.

South Carolina's defense had to come through after that because the offense, which controlled things for much of the first three quarters went three-and-out on its final four possessions.

Snead's 11-yard pass to Pat Patterson brought Ole Miss to the Gamecocks 32 with 2:55 to play. Then Nutt tried to outfox South Carolina.

A carry by Brandon Bolden out of the "Wild Rebel" package went for a yard. A double reverse to Dexter McClusterlost 4 yards.

Matthews followed with his sack of Snead before Stewart preserved the win by batting down the final pass.

"We thought we could beat them. Thought it was a toss-up game," Spurrier said. "But the way it turned out, the way our defense played, 16 points was enough."

Along with field goals of 26, 20 and 30 yards, Lanning also made a touchdown-saving tackle on Marshay Green that earned the kicker a game ball and Spurrier's praise.

"Up top, they said, 'Oh, he's gone," Spurrier said of Green's punt return. "Somehow, Lanning got him. Saved seven points."

Snead had thrown at least two TD passes in each of his past eight games and the Rebels were averaging 424 yards and 48 points a game coming in. Yet, he finished this game 7 of 21 for 107 yards and the team came far short of their earlier production.

"We really hurt ourselves and we continued to do it all throughout the game, into the last series. It's tough," Snead said.

Right from the start, Snead and the Rebels looked tight. They had only four drives in the opening half, three that ended without a first down.

Eric Norwood ended the Rebels' first drive with his school-record 27th sack. He added another in the third quarter and also got a piece of punt.

South Carolina's senior knows how to play to the ESPN cameras. Two years ago, Norwood returned two fumbles for touchdowns as the 11th-ranked Gamecocks ended No. 8 Kentucky's unbeaten start.

"I'm glad he's on my side," Garcia said.

The Rebels, outgained by South Carolina 181 yards to 71 in the first 30 minutes,

Bolden appeared to get things going with a 59-yard touchdown run. A holding penalty, however, brought that back and the Rebels eventually settled for their only points of the half on Joshua Shene's 42-yard field goal.

Mississippi came close to scoring just once more in the half, but instead of another field goal, Nutt went with a fake. Holder Justin Sparks' pass to Derrick Davis came up 2 yards shy of a first down.