DREW FRANKLIN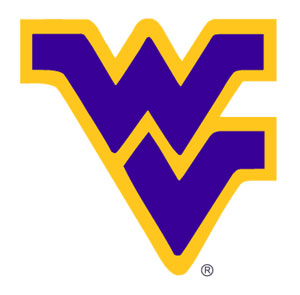 West Virginia University
Dub-V, as it's called by the local hooligans, is a public university in Morgantown, WV where classes are attended between hangovers and happy hour. At one time, WVU was the #1 party school in the nation.
Location: Morgantown, WV
Morgantown consumes 1% of Anheuser-Busch's alcohol sales ever year. I'm not even mad. I'm impressed.
Notable Alumni
-- Billy Mays -
Halloween 2009's most played out costume
-- Don Knotts -
Actor most famously known for his role in Air Buddies, the sixth film in the Air Bud series.
-- Pacman Jones -
Specialist of aerial Federal Reserve Note disbursement, dealing mostly with single mothers
-- Jerry West -
The silhouette in the NBA logo
Mascot: The Mountaineers
The Mountaineer was adopted in 1890 as the official school mascot and unofficially began appearing at sporting events in 1927. The new Mountaineer is selected each year by the Mountain Honorary during the final two men's home basketball games. Candidates must have at least a 2.5 GPA, write an essay about why they want to be the Mountaineer, attend an extensive interview process and garner the most cheers during the home basketball game.
Cheerleader Scouting Report
Bob Huggins, Head Coach
Bob Huggins is a 1977 graduate of West Virginia. He is in his third season as the Mountaineers head coach after a roller coaster career that included stops at Walsh, Akron, Cincinnati, Kansas State, and Liquor Barn.
The Starting Five
#21 Joe Mazulla, 6-2, G, Junior

2009-10 stats: 2.2 ppg, 2.3 apg




#1 Da'Sean Butler, 6-7, F, Senior

2009-10 stats: 17.4 ppg, 6.3 rpg

#3 Devin Ebanks, 6-9, F, Sophomore

2009-10 stats: 12.0 ppg, 8.3 rpg

#35 Wellington Smith, 6-8, F, Senior

2009-10 stats: 6.5 ppg, 4.1 rpg

#5 Kevin Jones, 6-8, C, Sophomore

2009-10 stats: 13.7 ppg, 7.2 rpg