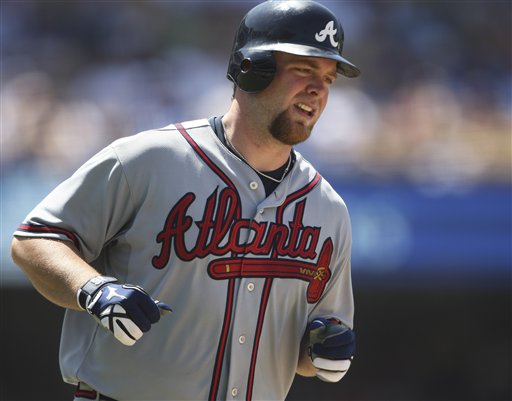 Atlanta may be the town Coca-Cola built, but
Braves
catcher -- and native Georgian --
Brian McCann
has cut out caffeine and it's helping his eyesight.
The sometimes-bespectacled Braves backstop has undergone Lasik surgery in both his eyes and also worn contacts and glasses. He started this season without glasses or contacts, but then in May went back to glasses after struggling to see the ball.
McCann
told the Atlanta Journal-Constitution 's Carroll Rogers
that ophthalmologist Alan Kozarsky recommended he cut out caffeine and drink water to help his eyesight. And apparently it's worked.
"It's the first time in a year and a half, two years that I've come to the baseball field and not had to worry about my eyes," McCann told Rogers.
McCann used to drink Red Bull and 5-Hour Energy before games, but now sticks to water before games.
In the Braves' last 10 games, McCann is hitting .313, raising his season average to .263.
-- C. Trent Rosecrans
For more baseball news, rumors and analysis, follow @cbssportsmlb on Twitter.