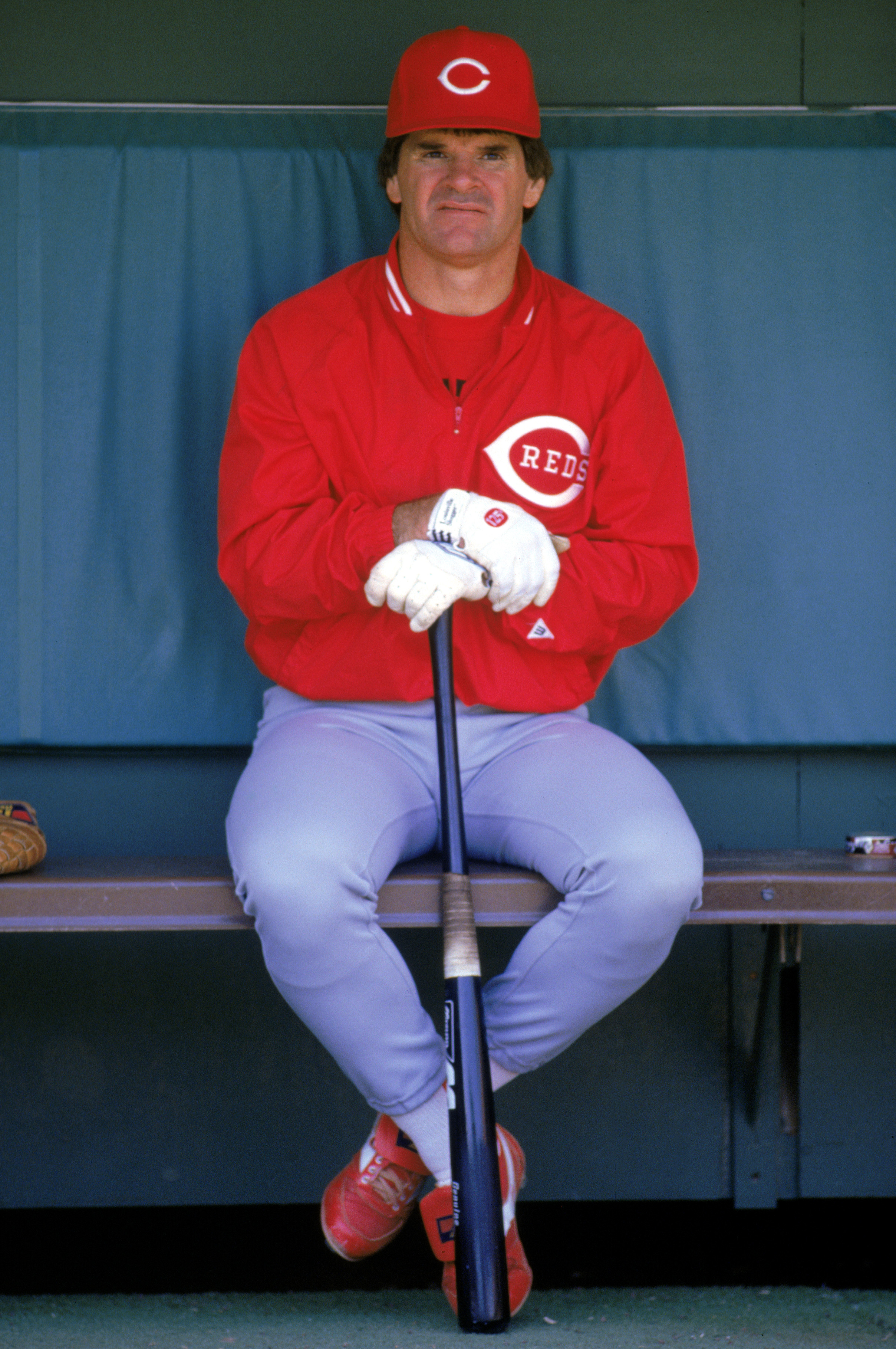 Prompted by a report on Deadspin.com last week, two Cincinnati baseball collectors had their Pete Rose bats X-rayed to see if they were corked. The results to Bob Crotty's Mizuno PR4192 and Mark Fugate's Mizuno ATHL showed nothing but wood in the bats.
Crotty, who owns
Green Diamond Gallery
in Cincinnati, said it was common knowledge in collecting circles that there were some corked Rose bats out there, especially in the model PR4192, which Rose used for hits No. 4,000-4,192. Crotty's particular bat shows significant use and is on display at his private gallery alongside a bat used by Ty Cobb. After Deadspin's story, Crotty decided to have his bat X-rayed.
"I simply wanted to," Crotty wrote in an e-mail with CBSSports.com, "to add to the story and offer more evidence or examples, regardless of X-ray results."
Rose himself visited Green Diamond Gallery within hours of the X-ray results, Crotty said and told him he never used corked bats, "wearing a
Reds
uniform, anyway."
Fugate's ATHL model was used following hit No. 4,192.
The X-rays were taken at Evendale Surgery Center in Cincinnati.
Crotty estimates Rose used 30 different model PR4192 bats and is in negotiations to buy another PR4192.
"In the end, add this evidence to previous evidence and it all adds up to the Pete brand as we have all come too familiar with -- drama and controversy along with 'did he or didn't he' continue to be a major part of the Pete Rose brand," Crotty wrote.
-- C. Trent Rosecrans
For more baseball news, rumors and analysis, follow @cbssportsmlb on Twitter.