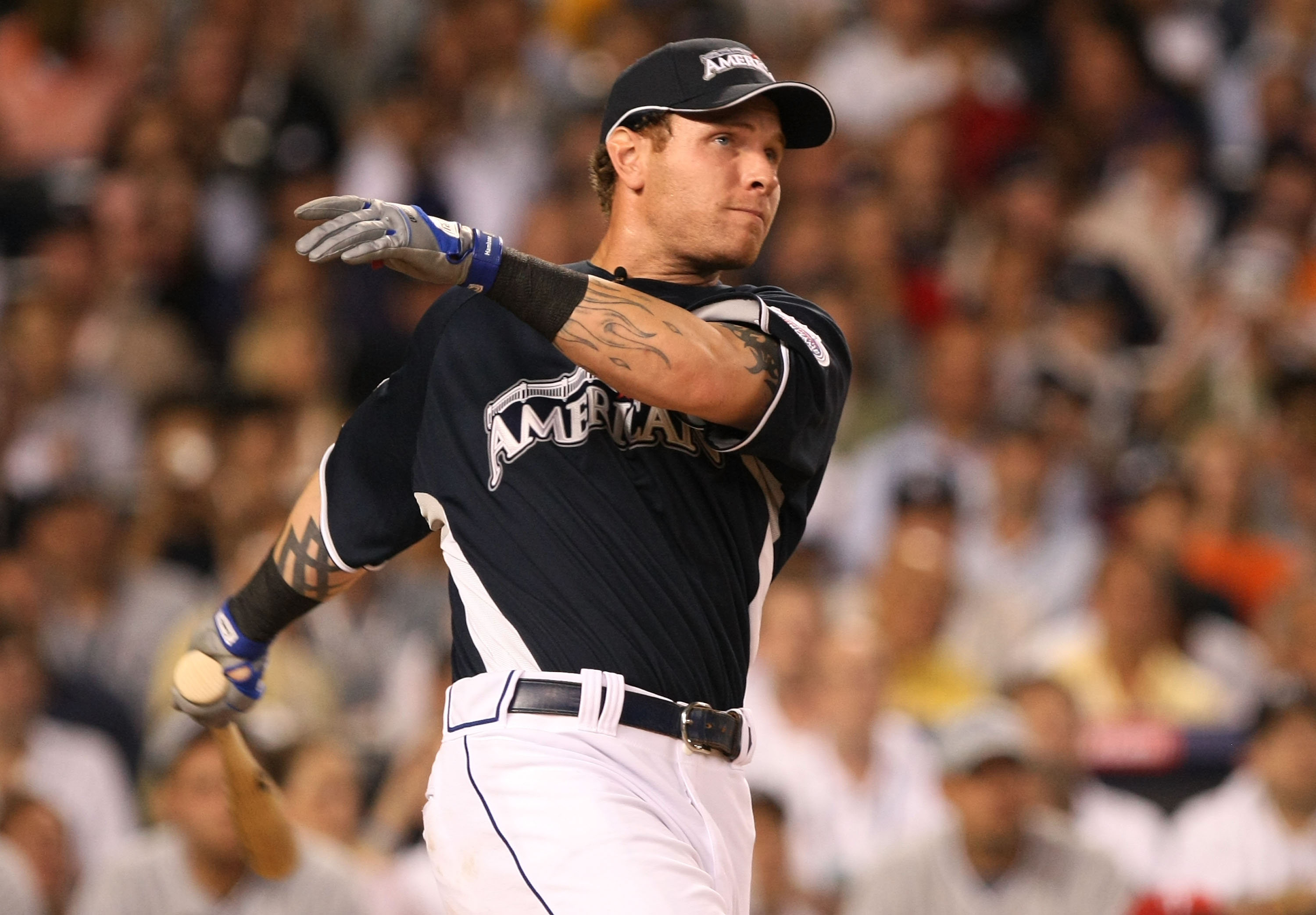 Could the Home Run Derby be going the way of the NBA's Slam Dunk Contest?
At the NBA's All-Star weekend, the league flies in a collection of bench players, nobodies and Knicks to fill out its skills competition, including the dunk contest. This year's participants were Nate Robinson, DeMar DeRozan, Shannon Brown and Gerald Wallace -- not exactly LeBron James or Kobe Bryant.
Baseball's best are turning down the Home Run Derby as quickly as James will declined joining the Los Angles Clippers when NBA free agency opens at midnight tonight. So far,
Josh Hamilton
,
Albert Pujols
and
Vladimir Guerrero
have publicly said they don't want to participate. Even
Angels
catcher
Mike Napoli
has said he doesn't want to participate.
So far, the only taker has been the Angels'
Reggie Willits
, who has as much of a chance of making the All-Star team as former
White Sox
minor leaguer Michael Jordan. Willits, by the way, has zero home runs in 871 big-league plate appearances.
"I'll do it," Willits
joked to the Orange County Register 's Bill Plunkett
. "My swing is the last thing I'd be worried about -- it's my pride."
Others, though, are worried about their swing.
"For some guys who have the approach that I'm trying to use now, it might have a negative effect -- guys who don't have an uppercut in their swing or who swing down on the ball," Hamilton, who two years ago put on one of the great Derby shows of all-time told the paper.
Bobby Abreu
is the poster child for skipping the event. In 2005, he had 18 home runs at the break and then won the event with a record 41 homers. He hit six the rest of the season.
"I understand very well why they say no," Abreu, now an Angel, told the
Register
. "It takes a lot of out of you. Your hands, your fingers get sore. When it happened to me, I was tired. I hit 41. That's not counting all the swings you take that aren't home runs. I don't know how many swings I took."
Even Napoli, who has 14 homers, said he'd prefer not to participate.
"It always seemed that after I did one, I struggled for awhile," Napoli said. "It affects your swing. I did one in Double-A and went like, 9 for 90 after that. Let the superstars do it."
When it comes down to it, superstars can -- and likely will -- turn down the assignment, so it may be left to the secondary stars.
-- C. Trent Rosecrans

For more baseball news, rumors and analysis, follow @cbssportsmlb on Twitter.