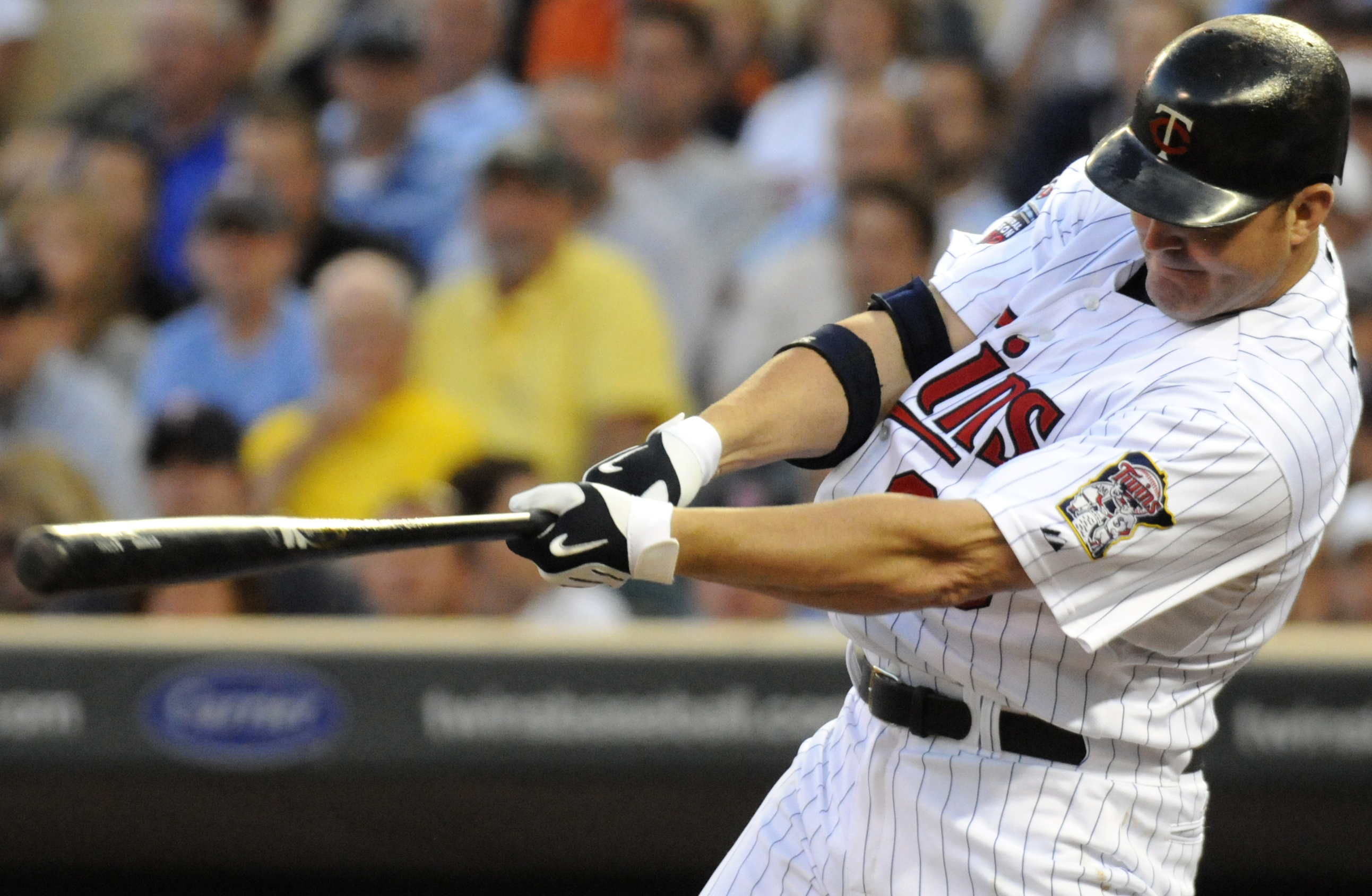 Entering the top 10 in career home runs seems like it should be a bigger deal than it was on Saturday.
Sure, there was a standing ovation, a curtain call and the rest as
Jim Thome
tied Harmon Killebrew for 10th place with a second-inning home run off of Tampa's
Wade Davis
and then passed him in his next at-bat, in the fourth inning with his 574th career home run.
It's an amazing feat, 574 home runs is an amazing number when put in its historical perspective -- but in recent history, it seems like just another record going down.
It was just nine years ago when Mark McGwire passed Killebrew for the fifth spot. Since then five others -- Barry Bonds, Sammy Sosa, Ken Griffey Jr.,
Alex Rodriguez
and now Thome have jumped over Killebrew, and
Manny Ramirez
needs just 20 more to do the same.
I know records are meant to be broken and all that crap, but don't they lose something when they're broken over and over -- and when Sammy Sosa is involved?
Jimmie Foxx is now 17th on the all-time home run list, and somehow that seems wrong. Eddie Matthews isn't in the top 20.
And it's a shame that Thome, who by all accounts did things the right way and is a decent person, has his accomplishment overshadowed by making it such a common occurrence. Thome stands next to Killebrew, both bigger-than-life physical figures, yet gentle
Giants
.
it seems a combination of steroids, new ballparks, expansion, the designated hitter and emphasis on homers has devalued the career totals. Oh, and Sammy Sosa.
Congrats to Thome, though. It's too bad it's not a bigger deal than it is.
All-time home run leaders
1. Barry Bonds 762
2. Hank Aaron 755
3. Babe Ruth 714
4. Willie Mays 660
5. Ken Griffey Jr. 630
6. Sammy Sosa 609
7. Alex Rodriguez 595
8. Frank Robinson 586
9. Mark McGwire 583
10. Jim Thome 574
-- C. Trent Rosecrans

For more baseball news, rumors and analysis, follow @cbssportsmlb on Twitter.