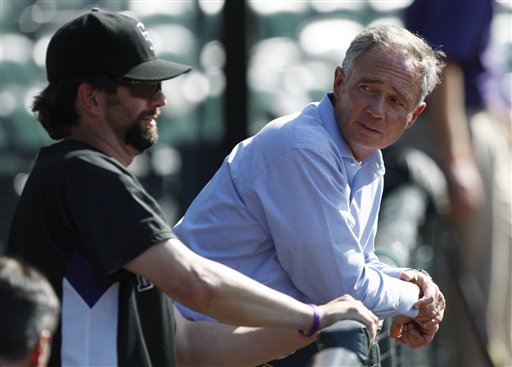 Looking for a trade partner? Don't call
Rockies
general manager Dan O'Dowd until later in the month.
"I'm going to wait till the end of the month,"
O'Dowd told the Denver Post 's Jim Armstrong
. "We've already started having conversation, seeing what clubs are going to do what. But this has been a season where everything has changed so dramatically from one day to another -- what we need now may not be the same thing we need two weeks from now."
The Rockies are 44-38, five games behind the
Padres
.
"I still think our better baseball is in front of us, but we really have to do some parts of the game better than we have up to now," O'Dowd told the paper.
That's a different way of saying the same thing the
Phillies
' Ruben Amaro Jr. said on Tuesday -- they don't know if they're buyers or sellers yet. The Rockies have three games left in this series with the
Cardinals
, followed by series against the Padres,
Reds
,
Marlins
, Phillies,
Diamondbacks
and
Cubs
leading up to the deadline. That schedule could certainly impact whether the Rockies are in a position to buy at the break.
-- C. Trent Rosecrans

For more baseball news, rumors and analysis, follow @cbssportsmlb on Twitter.