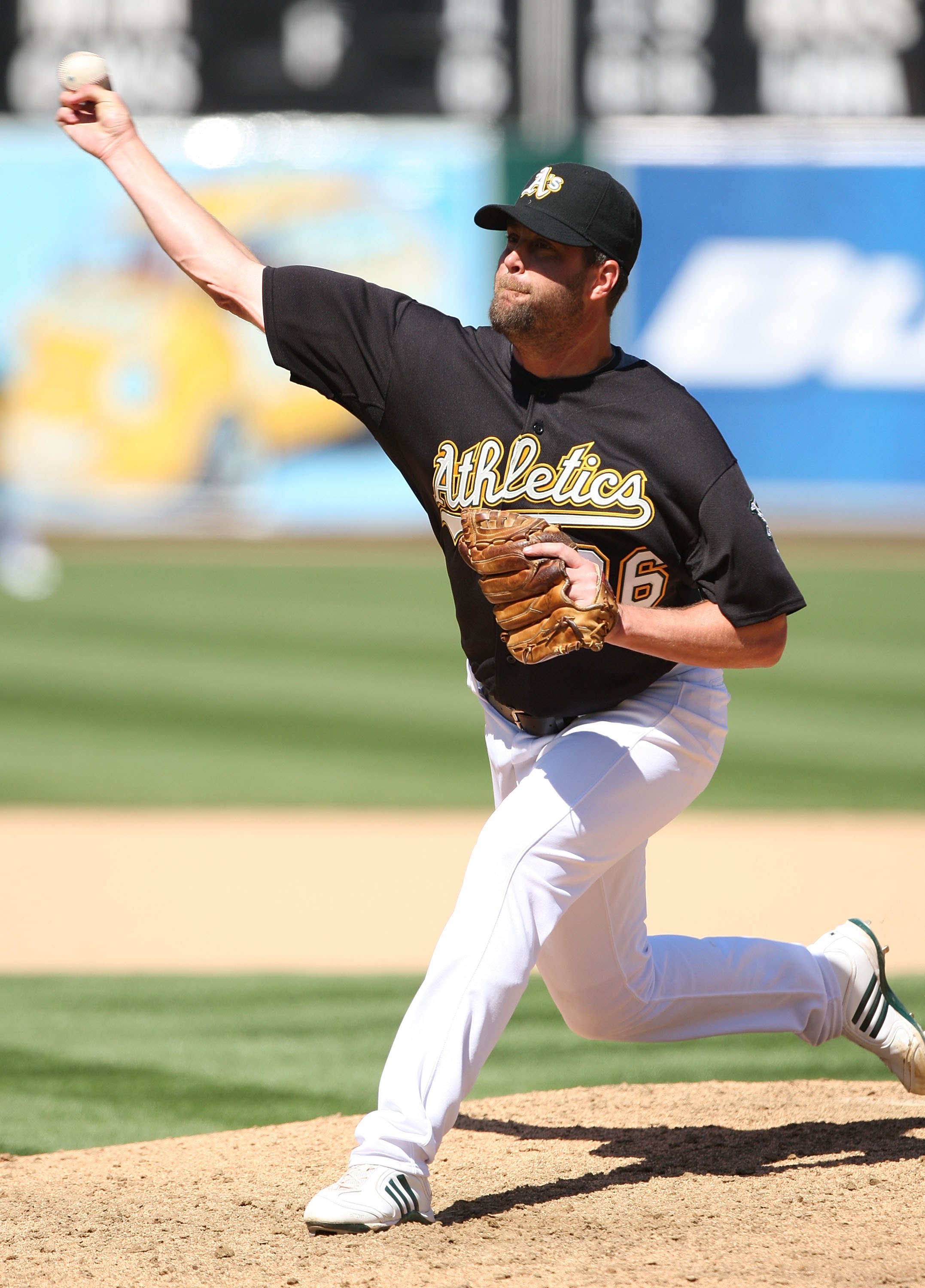 It turns out right-hander Russ Springer is exactly what the
Reds
are looking for -- old relievers.
The Reds signed the 41-year old Springer to a minor-league contract and assigned him to Triple-A Louisville.
The
Cincinnati Enquirer 's John Fay talked to Reds general manager Walt Jocketty
, who said the team is looking mainly for bullpen experience as the July 31 trade deadline looms.
"I think what I'm looking for more than anything is a little more experience in the bullpen and bullpen depth," Jocketty said. "I still like our club the way it is. We've still got some guys coming back with (Edinson) Volquez and we're trying to get (Aroldis) Chapman ready for the bullpen. Chapman is going to help, but he doesn't have the experience."
Chapman was moved to the bullpen last month and hasn't fared well. In seven appearances as a reliever, Chapman has a 5.79 ERA, allowing seven hits, seven runs, seven walks in 9 1/3 innings pitched. He has struck out 14 and batters are hitting just .194 off of him as a reliever, versus .246 as a starter. Chapman was 5-5 with a 4.11 ERA in 13 starts.
As far as the Reds' rotation, Jocketty said
Travis Wood
and
Matt Maloney
will not be put in the bullpen and
Aaron Harang
's return from the disabled list is still unsure.
"He was a little stiff today," Jocketty told Fay. "We'll monitor him the next few days. We would like to get him back pitching. We're not sure how long that's going to be."
If Wood continues to pitch as he has, there will be no real hurry to get Harang back, especially with Volquez's return.
-- C. Trent Rosecrans
For more baseball news, rumors and analysis, follow @cbssportsmlb on Twitter.