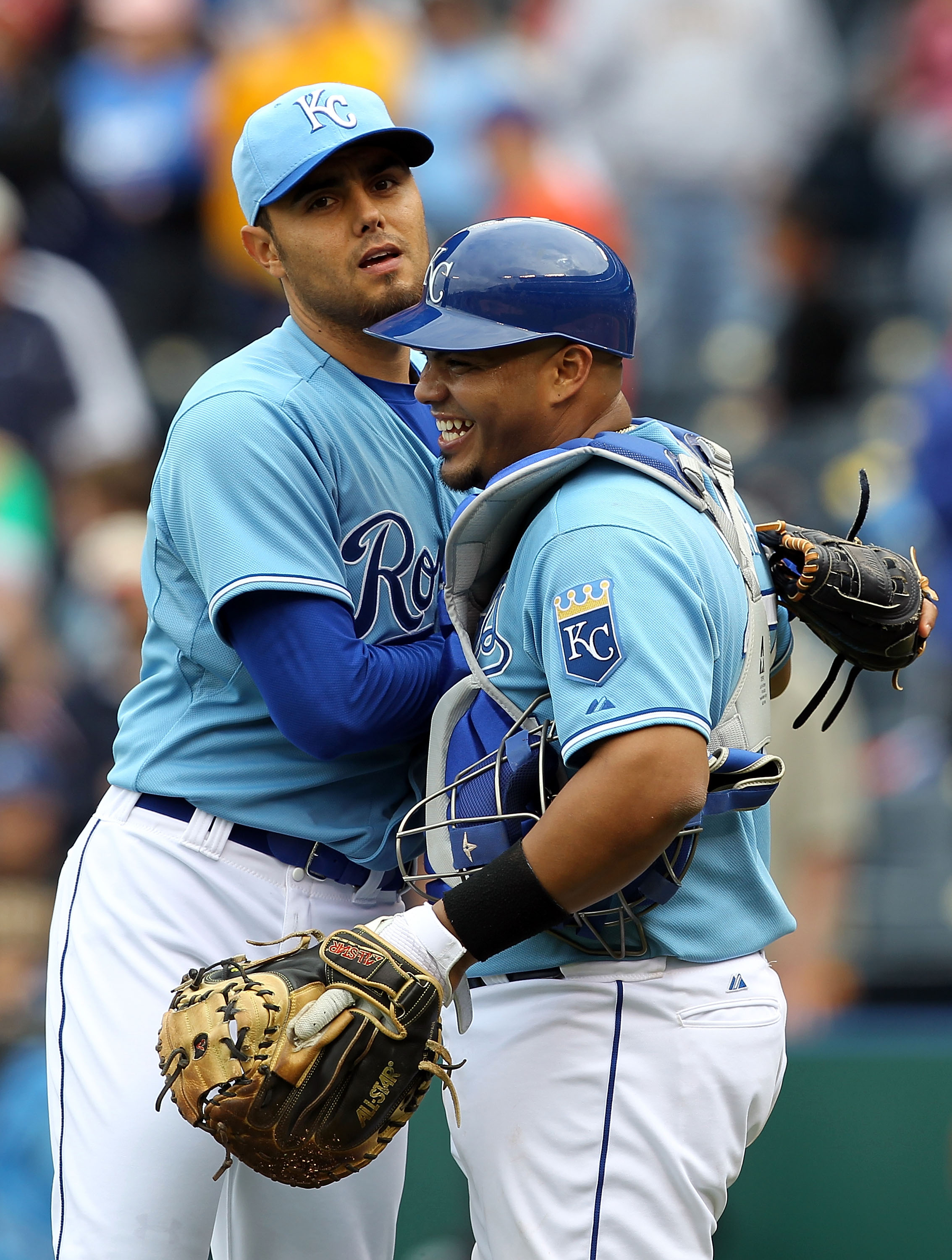 New York already has the best team in baseball, are the
Yankees
looking to add the best nickname in baseball?
Jon Heyman of Sports Illustrated says
the Yankees have made a "big proposal" for
Royals
closer
Joakim Soria
, "the Mexicutioner."
It would make sense for the Yankees,
Joba Chamberlain
hasn't exactly performed so well as the bridge to
Mariano Rivera
that people are trying to push the old man out the door. Soria has 27 saves so far this season, had 30 last year and 42 the season before. He has a career 1.007 WHIP and a 2.12 ERA, including a 2.25 ERA this season, striking out more than a batter an inning.
What's even more appealing is that he's under team control through 2014, so he can't just become a free agent and sign with the Yankees. If he's a Yankee, we can just go ahead to 2015 without all that pointless waiting.
However, that's exactly why the Yankees need to make a "big" proposal for Soria. The Royals actually have some talent on the farm and could contend for a .500 record in 2012 or 2013 -- and wouldn't have to worry about a closer.
Soria makes a bargain $4 million next season with club options for 2012 ($6 million), 2013 ($8 million) and 2014 ($8.75 million). None of those types of numbers would make the Yankees blink -- even for a middle reliever.
However, besides Jesus Montero, New York doesn't have impact players in their farm system. Catcher Austin Romine would be a good get for the Royals, but hardly the value the team needs for Soria. The Yankees were said to be dangling Ivan Nova, Zach McAllister and possibly Chamberlain for
Dan Haren
. A similar package may be enough to pry Soria from the Royals and make the Yankees even more of a favorite than they are today.
UPDATE:
In an online chat, ESPN's Jayson Stark says the Yankees have at least discussed the possibility of sending Montero to Kansas City for Soria, which may be the only way this deal makes sense for the Royals -- unless the Yankees bring the
Mets
in to send Dayton Moore's crush,
Jeff Francoeur
, to KC, which may not make baseball sense, but when has that stopped Moore?
CoughAnkielCoughKendallCough
-- C. Trent Rosecrans
For more baseball news, rumors and analysis, follow @cbssportsmlb on Twitter.