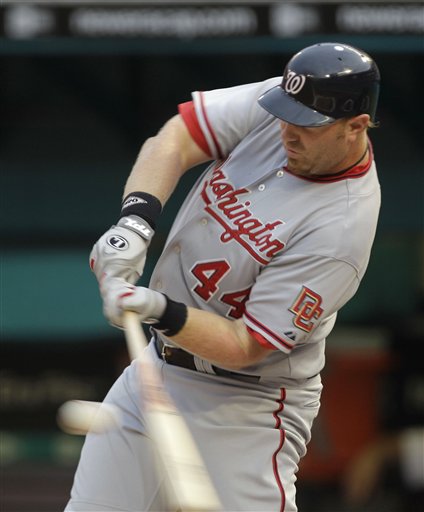 Everyone refers to the last day of July as the "trade deadline" even if it's not exactly accurate. It's officially the "non-waiver trade deadline" and that first part may not roll off the tongue, but it's important. It's the reason why one of the most speculated-about players at the deadline,
Adam Dunn
, told me July 31 "doesn't mean [anything]" to him.
Dunn should know, in the last year of a two-year deal, Dunn's movement will be speculated upon throughout the next month. He also knows from experience, two years ago the
Reds
traded him to Arizona after the non-waiver trade deadline.
Waivers are certainly a complication, but deals still get done until the end of the month, when a player has to be on the roster to be eligible for the postseason. So how does it work?
First, most teams put most -- if not all -- their players through the waiver process since you don't have to give up a player who is claimed, you can just pull him off waivers.
Unclaimed players can be traded to any team. Claimed players can be kept, traded or just handed over to the claiming team for nothing but salary relief. That's what happened last year when the
Blue Jays
put him on waivers, the
White Sox
claimed him and Toronto was happy to shed his remaining five years for $59.7 million on his contract. So, if some team wanted to claim
Carlos Zambrano
or
Kosuke Fukudome
or
Alfonso Soriano
, the
Cubs
would likely dance for joy. But that's unlikely to happen (even though I would have said the same thing a year ago about Rios).
Now, if just one team claims a player, he can be dealt only to that team. If more than one team claims a player, he can be traded to the team with the worst record in his league that claims him. If no team in the same league claims the player, but more than one team in the other league claims him, he can be traded to the team with the worst record.
So now with the process out of the way, it's good to keep in mind that this isn't an unusual process. Last season
Scott Kazmir
,
Jim Thome
,
Carl Pavano
,
Alex Gonzalez
,
Brad Penny
,
Aubrey Huff
, Billy Wagner,
Jon Garland
and
Ivan Rodriguez
. So who could that be this year?
Obviously, Dunn is still out there. He realizes the real trade deadline is at the end of this month, not the beginning. If the
Nationals
can't agree to an extension, the Nationals need to get something for Dunn. Based on many of the rumors that were out there, it was hardly surprising he wasn't dealt. Nationals GM Mike Rizzo was asking for the moon and nobody was willing to spend the money to get there. White Sox GM Kenny Williams hasn't exactly hidden his desire for Dunn, and a little thing like waivers won't stop him. However, he'll have to hope nearly the rest of the teams pass on the big man, and that's not likely.
The biggest name that could move would be Manny Ramirez. The
Dodgers
don't know what they're going to get out of him and could shed roughly $7 million. As
CBSSports.com senior writer Scott Miller notes
, Ramirez has a full no-trade clause, but would likely waive that to go to the American League and DH. If the White Sox can't get Dunn, Ramirez may be a solid backup option -- albeit a bit expensive.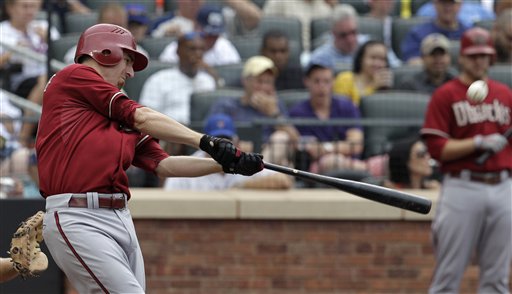 Diamondbacks
first baseman
Adam LaRoche
has a mutual option for 2011 that increases to $9.5 million if he's traded, though the buyout remains at $1.5 million.
Kelly Johnson
may not get through waivers, but could still be traded. He's arbitration eligible after the season.
The
Royals
would certainly love for another team to take
Jose Guillen
and what's left of the $12 million salary for this season. Guillen is a free agent after the season.
Mike Lowell is still -- sorta -- with the
Red Sox
, but would likely sail through waivers because he's owed the remainder of his $12 million salary this season and nobody's quite sure what they'll get out of him.
The reliever market didn't see much action on Saturday, but Toronto's
Kevin Gregg
, Seattle's
David Aardsma
and Colorado's
Joe Beimel
could be moved before the end of this month.
As for starters, Colorado's
Aaron Cook
is signed for $9.25 million next season with a mutual option of $11 million in 2012 and a $0.5 million buyout. His annual salary increases by $1 million for each season.
-- C. Trent Rosecrans

For more baseball news, rumors and analysis, follow @cbssportsmlb on Twitter.