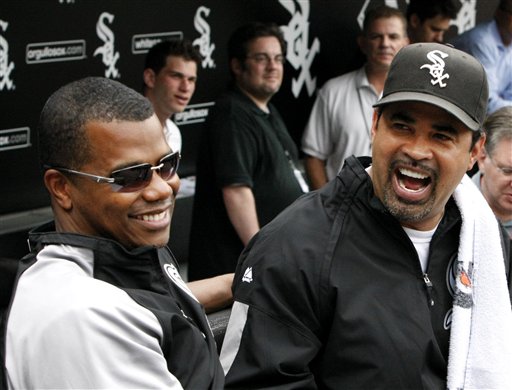 Sometimes it's got to be easy to cover the
White Sox
-- turn on the tape recorder and let it go.
Of course, that could get old and make you worry about what Ozzie Guillen's going to say when you're not around.
Well, that wasn't a problem today for
Mark Gonzalez of the Chicago Tribune
. As the White Sox returned to Chicago for a showdown with the
Twins
, here's what Ozzie had to say:
"We're the ones here who should feel very comfortable because I remember a couple months ago we were 10 games behind them, and 30 games under .500," Guillen said. "Just give those guys a little credit to make the season where it is right now."

Guillen told a pack of reporters around him that if the Cubs and Sox had reversed positions, there might be only two people covering the Sox.



"When are they going to give our players the credit to be where we are right now?" Guillen asked. "When we beat the National League, we were a horse(bleep) team. When we beat Anaheim (Los Angeles Angels), they were going down. Now, Baltimore beat the (bleep) out of us, and nobody says anything.

"We have to be where we're supposed to be, and we have to play where we play. But just give those guys the credit. Just a little bit."

Guillen sarcastically waved his hands over a headline hyping the arrival of the Twins. "Who gives a (bleep) who's in town?" Guillen said. "How about, 'the White Sox are back in Chicago after a long trip.'

"Even my wife told me Minnesota is coming to town," Guillen said. "I said, 'Good, you dating somebody from there? Who cares."
So, who do you think his wife is dating? Well played, Mauer.
-- C. Trent Rosecrans

For more baseball news, rumors and analysis, follow @cbssportsmlb on Twitter.