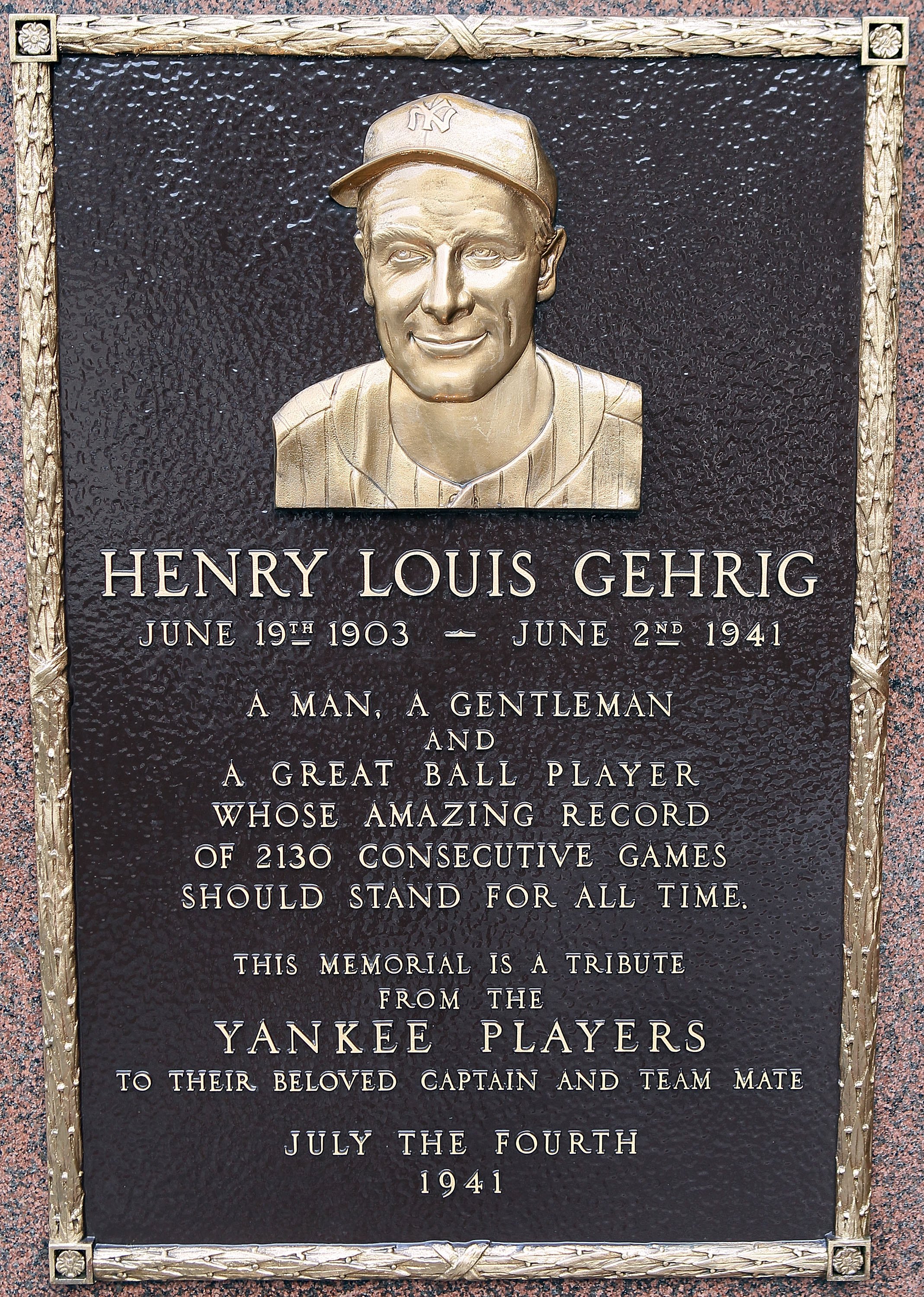 It sounds more like a brain teaser than a news story, but if Lou Gehrig didn't have Lou Gehrig's disease, is it still Lou Gehrig's disease?
A new study implies Gehrig didn't have amyotrophic lateral sclerosis, but similar symptoms prompted by concussions and other brain trauma.
From the New York Times
:
Doctors at the Veterans Affairs Medical Center in Bedford, Mass., and the Boston University School of Medicine, the primary researchers of brain damage among deceased National Football League players, said that markings in the spinal cords of two players and one boxer who also received a diagnosis of A.L.S. indicate that those men did not have A.L.S. at all. They had a different fatal disease, doctors said, caused by concussionlike trauma, that erodes the central nervous system in similar ways.

The finding could prompt a redirection in the study of motor degeneration in athletes and military veterans being given diagnoses of A.L.S. at rates considerably higher than normal, said several experts in A.L.S. who had seen early versions of the paper. Patients with significant histories of brain trauma could be considered for different types of treatment, perhaps leading toward new pathways for a cure.

"Most A.L.S. patients don't go to autopsy — there's no need to look at your brain and spinal cord," said Dr. Brian Crum, an assistant professor of neurology at the Mayo Clinic in Rochester, Minn. "But a disease can look like A.L.S., it can look like Alzheimer's, and it's not when you look at the actual tissue. This is something that needs to be paid attention to."
Gehrig wasn't just a first baseman at Columbia, he was also a fullback in college and a high school. The
Yankees
first baseman also played through pain and injury in New York, playing 2,130 consecutive games.
-- C. Trent Rosecrans
For more baseball news, rumors and analysis, follow @cbssportsmlb on Twitter.