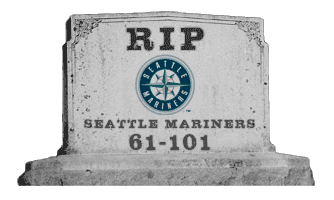 As the sports world waits for the crowning of a champion, 22 other teams are busy preparing for spring training. What went wrong for these teams, and what does 2011 hold? MLB Facts and Rumors here at CBS Sports will be answering those questions through all of October. Today: The Seattle Mariners.
A new day seemed to have dawned for the Mariners as 2010 approached.
The 2009 season had brought a winning record and a 24-win improvement over the previous year. General manager Jack Zduriencik had added to the offense and stunned baseball by bringing in ace
Cliff Lee
, who would create a devastating 1-2 punch with
Felix Hernandez
atop the rotation.
Many in the media picked Seattle as the favorites in the American League West, and if they made it to the postseason with Lee and Hernandez , well, anything could happen.
Oops. Instead of a playoff contender, the Mariners were the worst team in the AL, and featured the least productive offense fielded by any team in the designated-hitter era. After 101 losses, Zduriencik's master plan was left in shambles.
A National League talent evaluator who watched the Mariners late in the season told ESPN's Buster Olney "That is the worst group of position players I have ever seen. They make the
Pirates
look like the '27
Yankees
.''
So, yeah, it's
that
bad.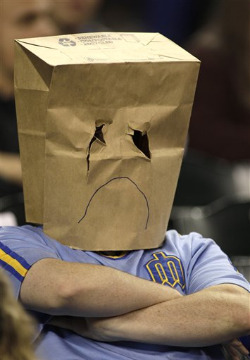 WHAT WENT WRONG
What didn't? They had injuries, poor performances, internal strife and became almost painful for fans to watch as they flailed at the plate.
Seattle scored a horrific 513 runs, 100 fewer than the next-worst AL offense and 75 less than the 105-loss Pirates. It was the lowest full-season run total for a team since the 1971
Padres
. Apart from
Ichiro Suzuki
's .315, none of the regulars batted above .259.
Milton Bradley
, who was supposed to provide the power punch Seattle was lacking, played in just 73 games. He walked out on the team in the middle of a game, went for counseling and said he contemplated suicide. He didn't play after July 26 due to a knee problem.
Ken Griffey Jr., the greatest player not only in the history of the Mariners but the history of the city, batted .184 and became so disgusted with his playing time and his performance that he left Seattle without warning in June, reportedly not even calling to let the team know he was gone until he'd hit Montana.
Chone Figgins
instigated a dugout scrum by going after manager Don Wakamatsu during a game. Figgins wasn't disciplined, never even apologized, and Wakamatsu walked the plank three weeks later.
The Mariners traded Cliff Lee in July, and the can't-miss prospect they got,
Justin Smoak
, has mostly missed. Another prospect in the deal, Josh Lueke, turned out to have a serious legal problem the team might or might not have known about.
And that's just a sampling. Basically, this season was an unqualified disaster.
WHAT WENT RIGHT
Well, there was Hernandez and Ichiro and … uh … give me a minute …
By far the highlight was Hernandez putting on an exhibition in domination just about every five days. He led the AL in ERA, innings, quality starts, fewest hits per nine innings, and finished one behind in strikeouts. The shame of it was that he managed just 13 wins, and his offense probably cost him the Cy Young. But he was a pleasure to watch.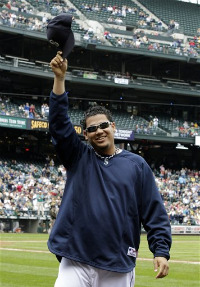 Ichiro quietly led the league in hits, amassing his 10th 200-hit season in 10 years, the first player in history to do it 10 times in a row.
The Mariners got some promising pitching from
Jason Vargas
and relievers
David Aardsma
and
Brandon League
.
HELP ON THE WAY
On the bright side, the Mariners got ample chance to see their up-and-coming players, looking like a Triple-A team on some days in the second half.
Smoak has all the tools, and there remains optimism that he will put it together. Infielder Dustin Ackley, the second pick in the 2009 draft, is developing, and the Mariners are excited about pitcher Michael Pineda.
But other than Ackley and Pineda, all the young players with the potential to impact the big-league club in the next several years got a shot this season. None of it exactly wowed the Mariners, but there is some hope.
EXPECTATIONS FOR 2011
One thing is for sure: They're not going to fool anyone into thinking they're contenders again next year. This has been exposed as a team that's a very long way from contending, and despite a respectable payroll, there's so much of it tied up in Ichiro, Bradley and Figgins that they will be limited in how much outside help they can get.
SUGGESTIONS FOR 2011
Beyond Ichiro and Hernandez, you have to think the Mariners will consider nothing sacred in their system with the possible exception of Ackley.
The Mariners need help pretty much everywhere. They're not that "one player away" team that can go grab a couple of high-priced veterans and think it will make a difference. Zduriencik and his staff will have to work smart, and abandon the notion that defense and pitching are enough.
One suggestion I'd make is for the team to emphasize character and chemistry. By all accounts the atmosphere around the Mariners was toxic from early on this year, from the clubhouse to the front office, and it was a factor in the team collapsing when things got tough instead of pulling it together. Giving Figgins a free pass for attacking his manager sent a terrible message, and allowing the situation with Griffey to deteriorate the way it did was embarrassing.
Start with a manager who is going to demand accountability, and give him the best tools you can find to work with.
2011 PREDICTION
It's probably not going to get a lot better in Seattle next season. The good news, if you can call it that, is that it doesn't have a lot of room to get worse, either.
Check out the rest of the R.I.P. teams here.

-- David Andriesen
For more baseball news, rumors and analysis, follow @cbssportsmlb on Twitter or subscribe to the RSS feed .