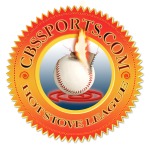 Tuesday's opening day of the GM meetings was surprisingly action-packed. What will Wednesday bring? Here are some of the rumor tumbleweeds blowing around Orlando and beyond:
* Expanding the playoffs in time for 2011 is unlikely, because it would require tearing up the current collective bargaining agreement. Much more likely is writing it into the new CBA for 2012. (
New York Daily News
)
* Executives still think Cliff Lee will
end up
in pinstripes. (
New York Post
)
* Those same executives think the Florida teams are the
most likely
landing places if the
Diamondbacks
opt to move
Justin Upton
, though the
Red Sox
and
Yankees
have made inquiries. (
New York Post
)
* Maximum contract Boston is willing to offer Adrian Beltre:
four years,
$52 million. (
Boston Globe
)
* The
Dodgers
are trying to
figure out
what to do with
Russell Martin
. (
Los Angeles Times
)
* The
Cubs
finally unveiled
some images
of their plans for Wrigley Field renovations. (
Chicago Tribune
)
* There are several options for the
Twins
'
middle infield,
including Tsuyoshi Nishioka, though Minnesota seems unlikely to win the posting. (
Star Tribune
)
* The
Orioles
haven't
gotten anywhere
with Ty Wigginton or Cesar Izturis beyond initial conversations. (mlbtr.com)
-- David Andriesen
For more baseball news, rumors and analysis, follow @cbssportsmlb on Twitter or subscribe to the RSS feed.