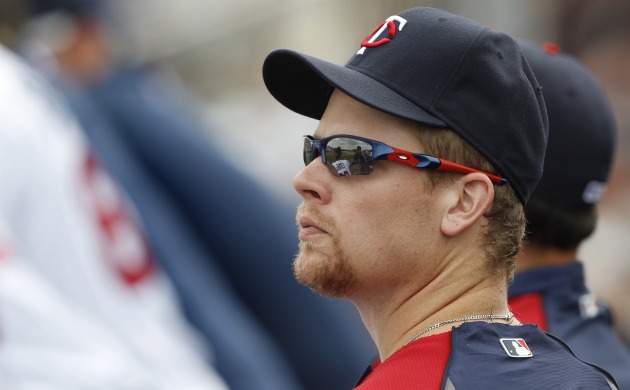 By C. Trent Rosecrans
After playing in his first game in eight months, Twins first baseman Justin Morneau said he was optimistic that his concussion symptoms are behind him.
Morneau played in a "B" game for the Twins against the Pirates at a back field at the Lee County Sports Complex, home of the Twins' camp.
The former American League MVP had a double and three RBI in two at-bats against the Pirates, while playing four innings in the field.
"It feels good," Morneau told reporters, including the Minneapolis Star-Trirune's Joe Christensen. "It felt good for a while. You can only take batting practice for so long before you find out how it's going to react in a game."
Morneau said he'd take Wednesday off and possibly play in Thursday's game against the Blue Jays.
"It's going to take a while to get back into game shape, but as the brain goes, we're hopefully past all the symptoms and all the rest of that stuff," Morneau said. "And hopefully we're where we need to be."
Morneau hadn't played since suffering a concussion in a game July 7. He saw a doctor on Monday that gave him clearance to play after a one-hour phone conversation. Morneau had seen the same doctor in Pittsburgh last week.
In the stands to watch Morneau were his wife Krista and five-month-old daughter Evelyn, along with an estimated 200 fans, reporters and scouts.
The Twins didn't announce Morneau's return before the game, but reporters noticed him warming up.
While Morneau is getting a late start, it's not so late that it will stop him from starting the season on time.
For more baseball news, rumors and analysis, follow @cbssportsmlb on Twitter or subscribe to the RSS feed.