By C. Trent Rosecrans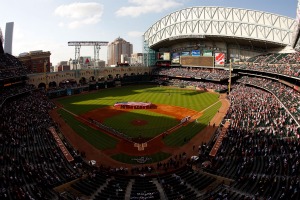 It sounds like a riddle -- how much does a free doughnut and coffee cost?
Trick question, right? It's free!
Yeah, unless you're the IRS. According to the IRS, it's worth $927.61, and someone has to pay their part of that.
Houston resident Bob Choate received a 1099 from Washington's finest last month as secondary prize. The original prize was a year's worth of coupons for a coffee and a free doughnut or a dozen doughnut holes from Texas chain Shipely's Do-Nuts. He won the prize as part of the Astros' Fan Appreciation Day at Minute Maid Park.
Because the "fair market value" of the prize was more than $600, he was issued a 1099 stating the valueof the prize or gift. A glazed doughnut at Shipley's is 83 cents, a dozen doughnut holes are $1.25, as is a small cup of coffee. At a maximum bill of $2.50 times 365, the tax bill came out to approximately $927.61.
Choate said he's used about eight coupons and gave 30 to his son.
"I don't feel very appreciated," Choate told the Houston Chronicle. "If I had known this was going to cost this much. I wouldn't have accepted. It was pretty poorly handled. I don't think [the Astros] thought a lot about their customers when they had their Fan Appreciation Day. I know I'm not going to get the full taxable benefits out of this, that's for sure."
For more baseball news, rumors and analysis, follow @cbssportsmlb on Twitter or subscribe to the RSS feed.