By Evan Brunell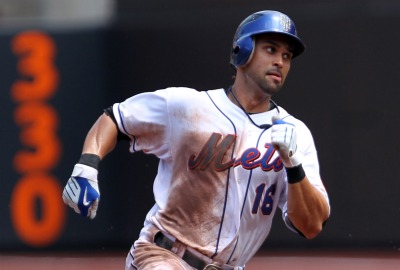 Citi Field is a pitcher's park. Everyone knows that, but that doesn't bother manager Terry Collins nor the players, who want to take advantage of the park's dimensions -- including the 414-foot gap in right-centerfield.
With the park the way it is, the Mets have to put a greater emphasis on speed and defense as opposed to, say, Rangers Ballpark in Arlington. That's OK with Collins, who plans to have the team run much more aggressively than seasons past as Newsday reports.
"It's like that NBA coach wanting a shot every eight (it's really seven) seconds," Collins said, referring to the Knicks' Mike D'Antoni. "The more shots you take, the more opportunities you have to score."
There will certainly be mistakes made, such as when David Wright, on first, tried to make it to third on a single with no out in a game with the Marlins. He was thrown out, violating a cardinal rule -- but Collins had no qualms with it, given how perfect the circumstances had to be to get Wright out. In the same vein, Angel Pagan busted his chops to get to third from first on a single against the Phillies and later scored on a passed ball. Pagan, for one, could directly benefit from a more aggressive approach after stealing 37 bases last season. It's entirely feasible he could crack 50.
"There's going to be some times where probably we get thrown out at third with nobody out," Wright said. "But if you're going to make a mistake, I'd rather see it done on the aggressive side. I think that we have to continually kind of remind ourselves that's how we're going to play and that's what's going to make us successful."
For more baseball news, rumors and analysis, follow @cbssportsmlb on Twitter or subscribe to the RSS feed.