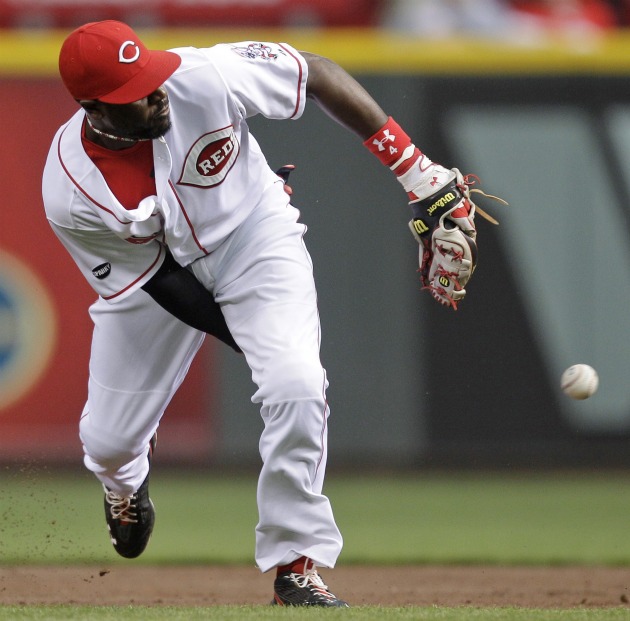 By C. Trent Rosecrans
If you missed it, Tuesday night Reds second baseman Brandon Phillips made the best play of the year -- fielding Jason Bourgeois' dribbler with his bare hand on a straight sprint and flipping the ball to first baseman Joey Votto between his legs to get the speedy runner.
It was hands-down the best play I've seen this season. However, there's at least one person who doesn't agree with me -- Brandon Phillips.
From his Twitter (@DatDudeBP):

That other play was on April 12 in San Diego. On that play, he ranged right and barehanded the ball, throwing on to first to get Will Venable. Although there was a higher degree of difficulty for Tuesday's play, the play against the Padres came with a runner on third and kept the game tied in the eighth inning -- a game the Reds would win 8-2 in 11 innings.
Here's the video of that play.
Which do you think is better?
Either way, it shows why Phillips has two of these: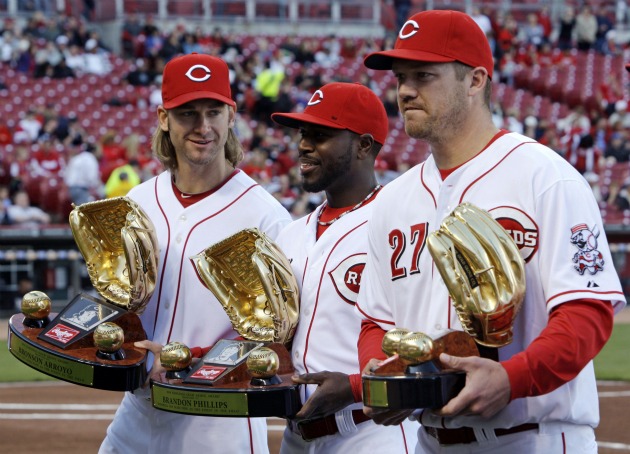 For more baseball news, rumors and analysis, follow @cbssportsmlb on Twitter or subscribe to the RSS feed.