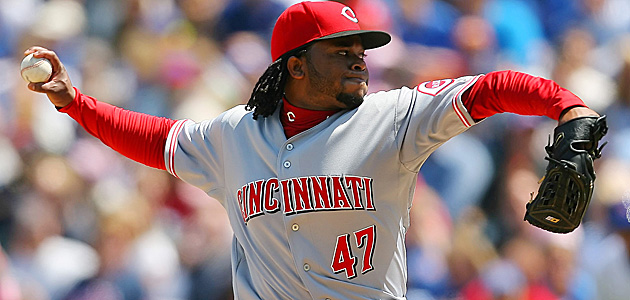 By Matt Snyder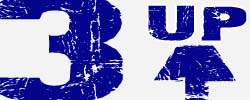 Johnny Cueto, Reds.
For the second time in a week, a member of the Reds starting rotation returned from injury to make a solid season debut. Cueto's was even better than
Homer Bailey
's, as he worked six shutout innings, striking out four while only allowing five hits and a walk. He got in trouble a few times, but worked his way out. In a division that is clearly wide open, getting both Bailey and Cueto back will be a big shot in the arm for the defending Central champs.
Paul Konerko, White Sox.
For the third time in his career, "Paulie" -- as homerific White Sox broadcaster Hawk Harrelson calls him -- collected five hits in a game. Yes, that's his career high. One of those hits was a double and Konerko added a run scored as the White Sox put togther two straight victories for the first time since April 25-26. Maybe it's what they need to get on track. There is certainly far too much talent to be playing sub-.400 ball.
Ryan Doumit, Pirates.
The offensive-minded catcher entered an at-bat in the eighth inning having gone 0-2, but with one crack of the bat Doumit changed everything. A three-run jack put the Pirates up 5-4 and the lead held. The Pirates are now .500 on the season, which might not mean much to many teams, but the Pirates are still in the midst of a historically futile run of sub-.500 seasons. It's really early in the season, but being .500 after 34 games is a testament to the good young talent the Pirates are bringing along. They aren't going to make a playoff run this year or next, but they are on the road to respectability.
---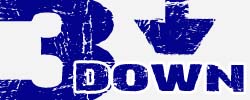 Cody Eppley/Yorvit Torrealba, Rangers.
Yes, it appears the Rangers got jobbed on a call at first base to allow
Nick Swisher
an infield single in the
Yankees
' half of the eighth. First baseman
Mike Napoli
crossed over the bag and may have nipped it with the ends of his toes and the umpire called Swisher safe, saying Napoli completely missed the bag. It may have been a bad call, but it wasn't blatant. After that call, Eppley unraveled. The blow-by-blow following the play reads: single, single, home run (a grand slam by
Francisco Cervelli
), ground out, walk, home run by
Mark Teixeira
. Mercifully, Eppley was finally removed after that. A 6-5 deficit was now 12-5. To lead off the following inning, Torrealba was retired and made a fool of himself going nuts on the first base umpire, getting tossed in the process. So apparently he thought it was the umpire's fault? Give me a break.
Rockies' offense.
The Rox were held to seven runs in a three-game series against the
Giants
, which normally would be forgiveable, but they didn't face
Tim Lincecum
in the stretch and were handcuffed by
Ryan Vogelsong
Sunday. Yes, the same Vogelsong who entered Sunday with a career ERA of 5.79 and could only get through four innings against the
Mets
last time out. He even had a perfect game through five against the now-punchless Colorado offense. The Rockies have lost four in a row and six of seven. There are several problems on the team -- such as late-inning relief pitching -- but they've got to hit the ball better than this. Of course, things could be worse ... see below.
Brewers' offense.
The Brewers just concluded a 10-game road trip where they were shut out three times and scored only once three other times (like Sunday in a 3-1 loss).
Kyle McClellan
might have a 5-0 record, but he entered the game having allowed 14 hits, four walks and nine earned runs (7.59 ERA) in his past two starts. One of those bad outings came against the
Astros
, too. And he took a shutout into the ninth against these Brewers, who are supposed to have a strong offense. Of course,
Yuniesky Betancourt
hitting sixth should tell you all you need to know. It's not a deep lineup. And
Prince Fielder
is gone after this season. Meanwhile they've traded away virtually every decent prospect to make a run this season and are 14-20. Things need to turn around. Fortunately the Brewers return home -- where they're 8-5 -- for a six-game homestand against the
Padres
and Pirates. It could make them right. We'll see.
For more baseball news, rumors and analysis, follow @cbssportsmlb on Twitter or subscribe to the RSS feed.