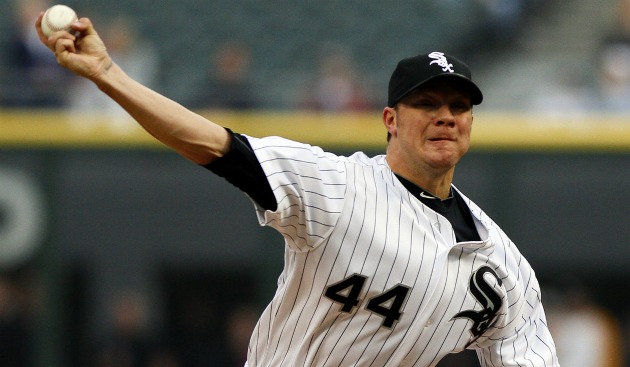 By C. Trent Rosecrans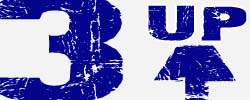 Jake Peavy, White Sox
-- While it seemed like a long time coming, Peavy was the Jake Peavy of old, holding the
Indians
-- who had scored 31 runs in their last three games -- scoreless, allowing just three hits. Peavy struck out nine and walked none. With Ozzie Guillen understandably having little faith in his bullpen, Peavy finished the game in 111 pitches.
Charlie Morton, Pirates -- The Pirates right-hander notched his second complete-game victory over the Reds on Wednesday and the second shutout of his career on Wednesday night. The Pirates victory snapped Pittsburgh's six-game losing streak and the Reds' five-game winning streak. Morton allowed five hits, striking out five and walking two.
Cody Ross, Giants -- Ross picked up Brian Wilson, who blew a save, by launching a three-run homer in the top of the ninth off of the Dodgers' Lance Cormier. Ross was 2 for 5 with three runs scored in the 8-5 Giants victory.
---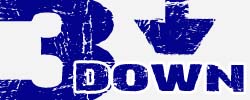 Daric Barton, Athletics -- Barton is a phenomenal defensive first baseman, or at least he has been. On Wednesday, he notched his sixth error of the season and it was costly. After Delmon Young led off the 10th inning with a single, Alexi Casilla popped up a bunt attempt, but Barton elected to let it drop and try to throw Young out at second. Instead, he threw it past second, moving both runners up. Trevor Plouffe (who had a costly error of his own) hit a sacrifice fly to give Minnesota a 4-3 victory and drop the A's out of first place in the American League West. He also filed out to end the game.
Edwin Encarnacion, Blue Jays -- Encarnacion has earned the nickname "E5" for his play at third base. Well, that changed for a night, at least, as he was instead "E3" -- committed two of the Jays' five errors in the loss to the Rays. Encarnacion has 10 errors this season, seven at third and three at first. The Blue Jays have just 31 total errors, with Encarnacion making up for nearly a third of them.
Mike Aviles, Jarrod Dyson, Royals -- Both entered the game as pinch runners in the ninth after Eric Hosmer's game-tying homer, and both were picked off by Neftali Feliz before Wilson Betemit struck out looking to end the inning. The Royals lost 5-4 in 11 innings.
For more baseball news, rumors and analysis, follow @cbssportsmlb on Twitter or subscribe to the RSS feed.