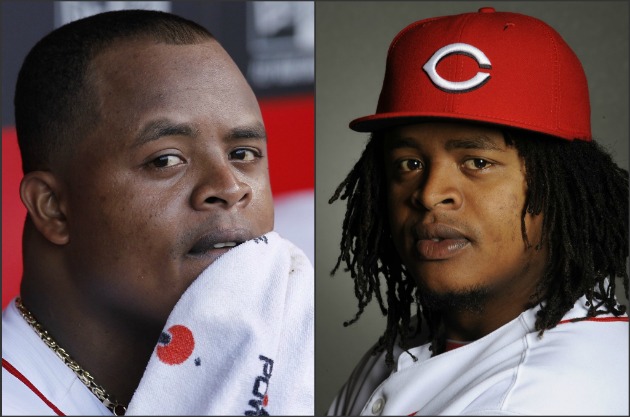 By C. Trent Rosecrans
CINCINNATI --
Edinson Volquez
may be the reverse Sampson -- cut your hair and pitch better.
Between his demotion to Triple-A and his call up to pitch on Tuesday, the
Reds
right-hander cut his dreadlocks and allowed just one run in seven innings against the
Cubs
in a Reds victory, his fourth of the year.
In 2007, the
Rangers
demoted Volquez and ordered him to cut his hair, but this time it was his own decision, sporting the dreads in his starts in Louisville.
"I love my hair, but it's too hot," Volquez said before Wednesday's game against the Cubs at Great American Ball Park, where the Reds gave out free cups of water and ice to fans because of the temperatures in the 90s.
After his start on Tuesday, Volquez joked to reporters that he'd kept his hair and would bring it in Wednesday. True to his word, he had a plastic bag with his dreadlocks in it.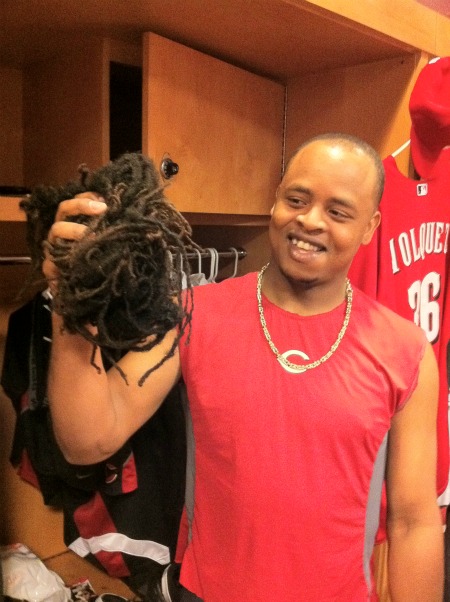 In the locker next to Volquez's, the dreadlocked
Johnny Cueto
shook his head and said his hair's not going anywhere.
However, Volquez's return to a cleaner look may be just what he needed -- at least to the stats collected at the
blog Mustached Baseball Head
. According to the site, during his tenure with the Reds, Volquez is a better pitcher without the extra baggage under his cap.
Dreadlocked Volquez: 163 1/3 innings pitched, 93 runs, 90 earned runs, 140 hits, 105 walks, 167 strikeouts, 4.97 ERA, 1.50 WHIP, 13 quality starts
Non-dreadlocked Volquez: 203 innings pitched, 83 runs, 71 earned runs, 174 hits, 95 walks, 211 strikeouts, 3.15 ERA, 1.33 WHIP, 20 quality starts.
For more baseball news, rumors and analysis, follow @cbssportsmlb on Twitter or subscribe to the RSS feed.