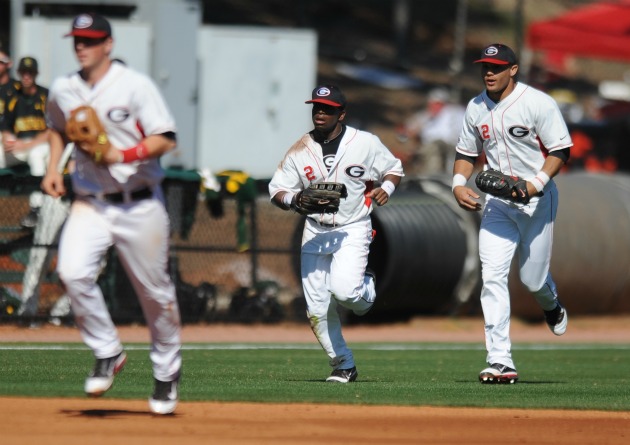 By C. Trent Rosecrans
It's cliché to talk about draft day and dreams coming true and all that, but even the most jaded of sports fans have to appreciate what the Texas Rangers did on Wednesday by selecting University of Georgia outfielder Johnathan Taylor.
Taylor will never play for the Rangers, but his family, friends and University of Georgia fans will forever be grateful for the kindness shown by the Rangers on Wednesday when the team selected him in the 33rd round of the MLB Draft.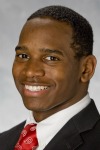 Taylor hit .312 in 117 career games at Georgia, but in a game on March 6 he collided with teammate Zach Cone in the outfield and suffered a broken neck. He had neck surgery the next day to stabilize his spine. Taylor is currently confined to a wheelchair and isn't expected to walk again but has progressed in his physical therapy to the point where he's in an outpatient program at the Shepherd Center in Atlanta.
"We're all very proud of him," his mother, Tandra Taylor said, according to a release by UGA. "It's just amazing, and when he got the call, his face lit up, and we were all very excited. It was awesome news."
The Rangers took Cone in the supplemental part of the first round on Monday night, 37th overall. Cone, along with teammates Levi Hyams and Peter Verdin, took turns wearing Taylor's No. 2 jersey during games this season. (Taylor is pictured above in the middle, with Cone on the right.)
"I was pumped up when the Rangers told me they were thinking about drafting J.T., and then I got a call saying that they had drafted him," Cone said. "I was already planning on going over to see him and now we can talk about the Rangers. This made my day, it's just awesome, and I'm so happy for him."

It's a great move by the Rangers, costing them little. It also appeared to set a trend in Texas, as the Astros drafted San Jacinto College reliever Buddy Lamothe in the 40th round, according to the Houston Chronicle. Lamothe was paralyzed in a recreational accident last month. Lamothe had an 0.86 ERA this season before the accident.
The Rangers first made contact with Taylor last month when the Rangers visited Cone in Georgia and the team gave Cone a Rangers jersey signed by the entire team to give to Taylor.
"We thought selecting Johnathan was the right thing to do," Rangers director of amateur scouting Kip Fagg in a statement released by the team. "We would have drafted him either way, regardless of any other circumstances involving his injury or Zach's draft status. Our area scout in Georgia, Ryan Coe, has had a relationship with Johnathan since he was a high school player. The club has always liked his passion and ability as a player."
Kudos to both the Rangers and Astros for showing hearts the size of Texas.
For more baseball news, rumors and analysis, follow @cbssportsmlb on Twitter or subscribe to the RSS feed.