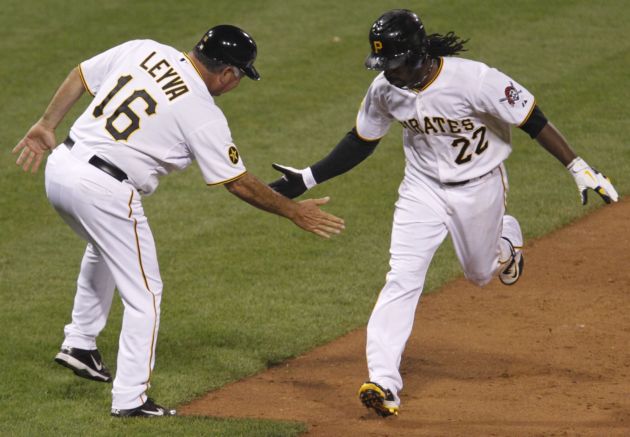 By C. Trent Rosecrans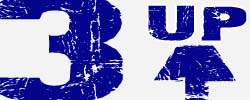 Andrew McCutchen, Pirates -- The Pirates evened their record at 30-30 on the season in large part because of their center fielder. McCutchen had a hand in all three of the Pirates' run, including the walk-off homer in the 12th. McCutchen's sacrifice fly in the third gave the Pirates an early lead and then he extended the game in the 10th when he doubled and scored on Neil Walker's single. He ended the game in the 12th with his shot off Zach Kroenke to lead off the inning.
Ryan Dempster, Cubs -- The Cubs warmed up Rodrigo Lopez just in case Dempster couldn't start because of a pain he felt in his hip before the game. Turns out, he was fine -- allowing just one run on three hits in six innings, striking out eight and ending the Cubs' eight-game losing streak with a 4-1 victory over Cincinnati. With the win, Dempster now has 107 career wins, the second-most by any Canadian player -- just 177 behind Ferguson Jenkins.
Ben Revere, Twins -- Starting in the place of Denard Span, Revere led off against the Indians and finished with three singles. All three of his singles figured in the Twins' three runs of the day, as he drove in two and scored one. His two-out single in the 10th scored Drew Butera and gave Minnesota the victory.
---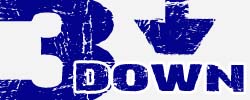 Don Kelly, Tigers -- Kelly had a solo homer to put the Tigers on the board in the first inning, but then with bases loaded in the third inning, he air mailed a throw home on Craig Gentry's grounder to third, allowing a run to score. Covering home on the play, he couldn't come up with the throw from the catcher, as Chris Davis scored to give Texas a 2-1 lead. Josh Hamilton followed with a two-run double. That's all Alexi Ogando needed in a 7-3 Rangers win.
Danny Duffy, Royals -- One of Kansas City's vaunted rookie class is having a tough go of it so far in the big leagues. Duffy gave up five runs and eight hits while walking four in his four innings in Wednesday's 9-8 loss to the Blue Jays. Duffy is now 0-2 with a 5.55 ERA in five starts.
Oakland Athletics -- The A's have now lost nine in a row. During their slide, the team has scored 26 runs and allowed 53, being shut out twice. It's their longest losing streak since a 10-game slide in July, 2008. They head to Chicago to begin a four-game series with the White Sox on Thursday.
For more baseball news, rumors and analysis, follow @cbssportsmlb on Twitter or subscribe to the RSS feed.