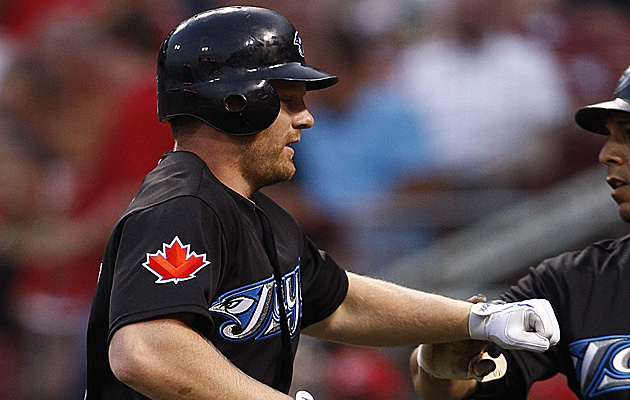 By Matt Snyder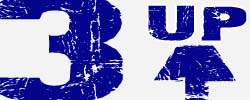 Adam Lind, Blue Jays.
Think
Jose Bautista
is the only Jay who goes yard with regularity? Oh, how mistaken you are. Lind hit a home run for the fourth consecutive game Friday night. The two-run, seventh-inning blast put the Jays on top for good in a 3-2 win over the
Reds
and was Lind's 15th on the season. Because of injury woes, Lind's only played in 45 games, too. His OPS is over 1.000 and he's only one year removed from a 35-homer, 114-RBI campaign. He's not Bautista, but he demands more attention than he's been getting. It's one of the best 3-4 lineup combos in baseball, actually.
Doug Davis, Cubs.
Davis walked into Wrigley Field Friday afternoon with an 0-5 record, a 5.90 ERA and a 1.86 WHIP. He hadn't even remotely resembled a major-league pitcher ... until Friday ... against the
Yankees
. Yes, the team with
Curtis Granderson
,
Mark Teixeira
,
Alex Rodriguez
and
Robinson Cano
through the middle of the lineup. Davis completely handcuffed them, taking a shutout into the eighth inning. He finished with 7 1/3 innings, three hits, one earned run and three walks with four strikeouts. The only run he allowed came when
Sean Marshall
allowed an inherited runner from Davis to score on a base hit in the eighth. Meanwhile, the Cubs have now won four of five against the Yankees and
Brewers
after a 2-11 stretch.
Daniel Hudson, Diamondbacks.
The 24-year-old right-hander was traded to Arizona from the
White Sox
for
Edwin Jackson
during the 2010 season. Friday, he squared off against not only the White Sox, but Jackson too. Needless to say, Hudson made a statement. He went the distance, allowing only three hits, one walk and one earned run in gathering his eighth victory of the season. That had to be pretty satisfying. It was probably just as satisfying that the D-Backs moved to within a half game in the NL West while the White Sox remain 5-1/2 back in the AL Central.
---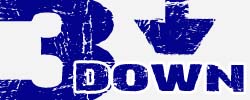 Rick Porcello, Tigers.
We could probably put the whole Tigers' pitching staff and defense here, but Porcello's the one who got the ball rolling. After being spotted a 1-0 lead -- and it really should have been more, so this was an all-around team effort of futility -- Porcello coughed up eight hits, two walks and six earned runs in three innings. By the time the game ended, the Tigers had surrendered 14 hits, 10 earned runs, three unearned runs and a 13-6 loss. With the loss, the Tigers fell back into a first-place tie with the
Indians
. As an aside, that AL Central race is going to be awesome. Nothing would surprise me.
Padres' first inning.
If you throw out the bottom of the first inning, the Padres took it to the
Twins
Friday night. It's just that you don't get to pick and choose like that. The Padres committed an error, a wild pitch, a passed ball and then allowed three hits -- including a
Michael Cuddyer
three-run homer -- en route to a five-run inning for the Twins. They were even given a gift when
Ben Revere
stole third but slid past the bag and was tagged out by
Chase Headley
. But the result was a 5-0 Twins lead and the final score was 6-5 Twins. That's a bad, bad inning.
Orioles' situational hitting.
OK, let's figure this one out. The Orioles had 18 hits.
Derrek Lee
,
Nick Markakis
and
Adam Jones
combined for 13 of them, yet those three also combined for just one run and zero RBI. The Orioles lost 8-4. That's some pretty fine work to waste that many knocks.
Britt Ghiroli of MLB.com
points out it's the first time since 2007 a team had 18 hits and four runs. On the flip-side, the
Nationals
scored eight runs on just 10 hits. They mixed in six walks -- while the Orioles had zero. Maybe take a few more pitches, O's? Either way, leaving so many on base isn't going to get the job done.
For more baseball news, rumors and analysis, follow @cbssportsmlb on Twitter or subscribe to the RSS feed.