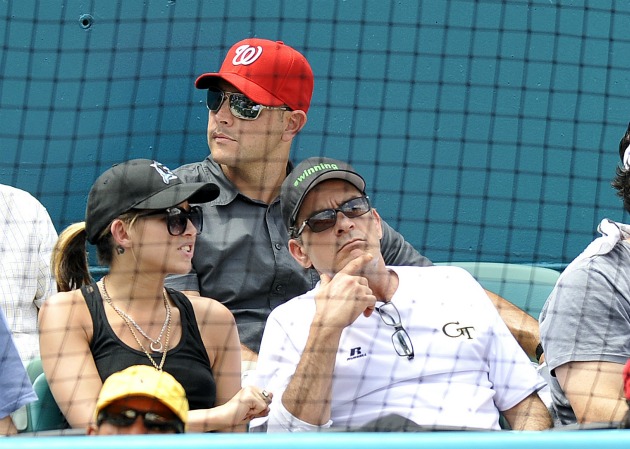 By C. Trent Rosecrans
Uh oh, Congress may investigate Hollywood now.
In a bombshell that makes you question everything you ever grew up thinking, Ricky "Wild Thing" Vaughn has admitted to using steroids.
From Sports Illustrated's feature on the modern-day classic, Major League, Charlie Sheen admits to his use of performance-enhancing drugs:
[L]et's just say that I was enhancing my performance a little bit. It was the only time I ever did steroids. I did them for like six or eight weeks. You can print this, I don't give a f---. My fastball went from 79 to like 85.
Two things about how this messes with the conventional wisdom on steroids:
1. If there were steroids in baseball movies in 1989, there were certainly steroids in the game.
2. It's not just the hitters who benefited from the use of steroids, the pitchers saw a difference, too. If Sheen can go from 79 to 85 on his fastball, how about a real professional pitcher?
There's also those on the other side who say steroids don't make any difference. Sheen disagrees with them.
Tony La Russa, meanwhile, continues to deny any knowledge of steroid use in baseball or movies.
Hat tip to the folks over at Big League Stew.
For more baseball news, rumors and analysis, follow @cbssportsmlb on Twitter or subscribe to the RSS feed.