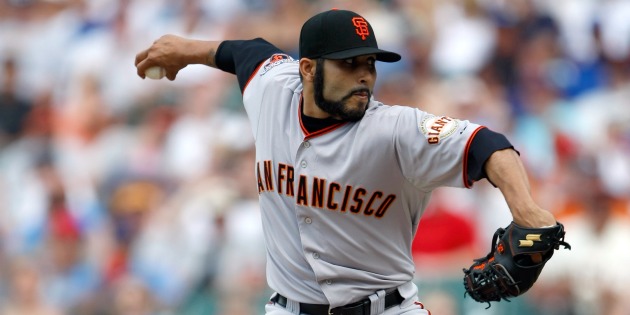 By Evan Brunell
The All-Star rosters will be announced Sunday and while there will be no shortage of superstars, there will be plenty of shortages of one of the most valuable commodities in the game: middle relievers.
Middle relievers get shafted, both in dollars and fame, from acknowledgment. All the glory rests with the closer in an ill-conceived role whereupon a three-run lead in the ninth is deemed more important than a one-run lead in the eighth. It's hard to blame anything for the middle reliever's small stature in the game, however -- the two prized pitching positions one can play is as a starting pitcher or closer. If you can't hack it in the rotation, your only shot is to make a career of it in the bullpen. So already, relief pitchers are known as failed starters, even as specialization increases to the point where some top prospects are exclusively relievers when drafted. Middle relievers have it worse -- they're not good enough to close, either, so are marginalized to the middle innings.
So yeah, it makes sense for middle relievers to be leftover scraps.
But middle relievers are important in the game, with virtually every manager speaking to how crucial it is for a middle reliever to be able to carry the baton from the starter to closer. Oftentimes these days, it's not enough to simply get the starter to give way to the setupman who then steps aside for the closer. You need that guy for the sixth or seventh inning.
So let's take a minute and acknowledge some of the best middle relievers in the game. To qualify, a middle reliever must have no more than five saves on the season, nor be considered a setupman. A setupman is considered to be the first reliever listed after the closer in the
CBSSports.com MLB depth charts.
Injuries will be factored in provided the injured reliever has not been out an extended period of time.
David Robertson
is considered a setupman because
Rafael Soriano
has only pitched 15 innings. We want to focus on those sixth or seventh inning guys that have gotten the job done.
Here are your AL and NL All-Stars, with six representatives per league.
American League All-Star middle relievers

Al Alburquerque, Tigers
-- Alberquerque was placed on the disabled list Friday, but that only serves to underscore how valuable he was to the team. Manager Jim Leyland said the right-hander has been a "godsend" and Detroit would be six or seven games worse without the rookie. Alburquerque was inked to a split contract that paid him a certain amount of money if he was in the majors or minors. Many were surprised, as Alburquerque wasn't thought to be much entering the year. That's changed, as his strikeout rate per nine innings (14.59) trails only one other reliever, who happens to be on this list. Alburquerque also boasts a 2.79 ERA in 29 innings.

Jim Johnson, Orioles
-- Johnson has been huge for Baltimore after seeing his luster dim somewhat over the last couple years. Johnson has shaken off injury to post a 2.28 ERA, coughing up just eight walks in 47 1/3 innings and punching out 33. It's extremely rare for a non-closer to post a Wins Above Replacement 1.0 or higher, with only two middle relievers quaifying, both whom are on this list. But a hair under 1.0 is Johnson at 0.9, along with Alburquerque.

David Pauley, Mariners
-- Pauley has been around, being sent from the
Padres
to
Red Sox
in a minor deal and making a few spot starts for the Red Sox over 2006 and 2008. He got razed, but boasted a promising curveball and solid control numbers. An excursion in Baltimore later, Pauley ended up with Seattle and made 15 starts last season plus four bullpen appearances, registering a 4.07 ERA. He earned a job in the bullpen to start 2011 and hasn't looked back, throwing up 43 2/3 innings of 1.40-ERA ball. He still doesn't throw gas, but limits his walks and -- it must be said -- has received very good luck on batted balls dropping in for hits. He has the fifth-most innings pitched of any reliever in baseball.

Glen Perkins, Twins
-- Perkins has been the object of ridicule for quite some time in Minnesota, but rubs shoulders with Alburquerque and Johnson with 0.9 WAR. The lefty has posted up a 1.98 ERA on the year and has yet to allow a home run. While his walks per nine innings is up to 3.5 from a career mark of 2.4, not many will complain about his 9.3 K/9, way over his career mark of 5.1. He's doing his job against left-handed batters too, limiting them to nine hits in 41 at-bats (.200 batting average).

Vinnie Pestano, Indians
-- Behind Alburquerque and Robertson, Pestano has the highest rate of strikeouts per nine inning. Unlike the two relievers that precede him, Pestano does so with a modicum of control, walking 11 in 29 2/3 innings. There's a healthy dose of luck involved, as he's allowed 22 percent of balls to drop in for hits compared to a league average of 30 percent, plus has stranded an eye-popping 90.9 percent of baserunners. Even
Mariano Rivera
can't sustain such a high figure. But isn't that what you want from a reliever? To strand baserunners and strike out batters? Well, can't do much better than Pestano there.

Brad Ziegler, Athletics
-- The submariner grabbed people's attention back in 2008 thanks to his unorthodox delivery, 11 saves and 1.06 ERA. Since then, he's been a solid middle reliever. This season, though, he's something else entirely: an elite reliever. He's doing it without the benefit of luck, too. While Ziegler is struggling against left-handers much as he has throughout his career thanks to his arm angle and has been limited to just six innings worth (most submariners and low 3/4 throwers have difficulties against opposite-handed batters) -- but he's baffled righties completely and will be the perfect complement to Perkins on the squad. Overall, Ziegler has a 1.93 ERA in 28 innings.
---
National League All-Star middle relievers

Antonio Bastardo, Phillies
-- Bastardo is currently the Phillies' closer, but we'll cut him some slack since he only just stepped into the role with
Ryan Madson
's injury. At the start of the season, Bastardo worked as a middle reliever and remained there for much of the year despite turning in a great performance one after the other. Bastardo racked up 33 strikeouts in 29 innings prior to Friday's games and has taken over the vital left-handed role that J.C. Romero filled for years. The way Bastardo has been going, he'll have no trouble hanging onto a setupman role once Madson returns along with
Brad Lidge
and
Jose Contreras
.

Bill Bray, Reds
-- Before 2011, Bray's claim to fame was being part of the contested deal that sent
Austin Kearns
to Washington in 2006 and separating him from close friend
Adam Dunn
. Dunn would later become Kearns' teammate in Washington in 2009. Gary Majewski was part of that deal headed back to Cincinnati but injuries derailed his Reds career before it even started, and a complaint was later filed by MLB that Nats GM Jim Bowden had hid Majewski's injury. But back to Bray: the lefty has quietly been a solid middle reliever the last two years but broke through this year with a 1.65 ERA. Again, as much of these relievers are, Bray is lucky that some things beyond his control have gone his way, such as batted balls in play. But there's no denying that the lefty is on his way up after struggling with injuries and looking like he was going to wash out of the game.

Tyler Clippard, Nationals
-- Clippard is so dominating, only one other person ranks higher in Win Probability Added. WPA measures how a player affects win expectancy during parts of the game they are directly responsible for. Clippard has had the fortune of pitching in high-leverage situations, but he's also come through at an extraordinary rate to register a 3.03 WPA, second only to
Joel Hanrahan
's 3.18, and Hanrahan is a closer. Put middle relievers aside for a moment. As far as WPA is concerned, Clippard is the second best reliever in the game. He's earned that distinction with a 2.00 ERA and a crazy 99.3 percent of baserunners stranded. This doesn't count inherited runs, which Clippard does tend to allow in, but still, if a player gets on base via Clippard, he's not scoring.

Cory Luebke, Padres
-- Luebke recently earned a promotion to the rotation off the strength of his bullpen work, making four starts. Coming up as a starter, Luebke was tossed in the bullpen as a left-hander and is now the third NL lefty on this All-Star team. He became a long reliever of sorts, posting a 3.23 ERA in 39 innings. Unlike most pitchers, Luebke's luck actually worked against him, as he let in baserunners over and beyond what is normally expected, and his 2.83
xFIP
reflects far better what he contributed out of the bullpen.

Matt Reynolds, Rockies
-- Like many names on this list, Reynolds is yet another 20-something who has excelled out of the bullpen. He now makes four lefties in the bullpen, but his year can't be denied. His 3.46 ERA is the highest of any middle reliever All-Star, but much like Luebke, he's been unlucky. Serving as Colorado's primary left-handed specialist, he'll serve the same role in this bullpen after punching out 20 lefties in just 14 2/3 innings. Reynolds can hold his own against righties but is really best avoided against them. With his ability to completely shut down the best lefty hitter in the game, both Colorado and this All-Star team don't mind that he's less than optimal against right-handers. (If
Sean Marshall
hadn't counted as a setupman, he would have been here in place of Reynolds.)

Sergio Romo, Giants
(pictured) -- Romo boasts the
best xFIP
of any reliever in the game -- closer, setupman or middle reliever. That xFIP is at 1.61, which is also the only xFIP under 2.00 for any reliever. (Think of xFIP as ERA minus all the aspects of ERA a pitcher is not responsible for.) Romo blends strikeout ability (38 in 25 2/3 innings) and control (four walks). It may be hard to believe, but Romo is actually outperforming his numbers from last season, in which he finished with a 2.18 ERA. (In 2011, Romo is currently at 2.45.) With a fastball that doesn't even average out to 90 mph, you wouldn't necessarily think Romo would be so dominant. But he doesn't rely on his fastball; he instead dares batters to hit his slider. And they can't. Maybe it's the beard?
For more baseball news, rumors and analysis, follow @cbssportsmlb on Twitter or subscribe to the RSS feed.