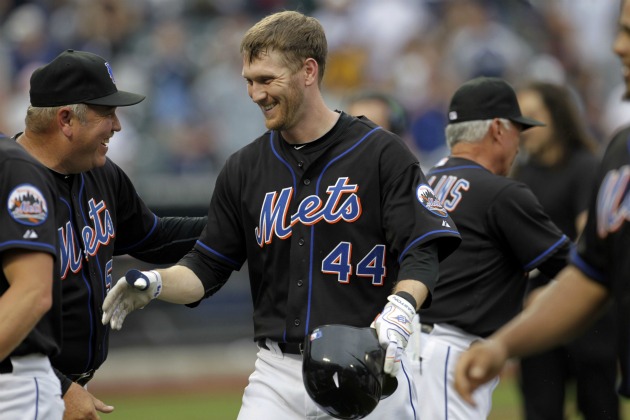 By C. Trent Rosecrans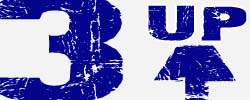 Jason Bay, Mets: At one point someone on TV said, "Jason Bay's the Mets' last hope," and I thought to myself, that's the most ominous statement I've heard in a long time. Well, Bay proved me wrong. He walked in the ninth against Mariano Rivera and went on to score the game-tying run on Rony Paulino pinch-hit single off of Rivera. The next inning he singled with two outs and bases loaded to give the Mets a 3-2 victory over the Yankees.
Blake Beavan, Mariners: In his big-league debut, Beavan allowed three hits and a run in seven innings. The right-hander was acquired by the Mariners in last year's Cliff Lee deal and was called up to replace Erik Bedard, who went on the 15-day DL earlier this week. A control specialist, Beavan threw 64 strikes and 26 balls.
Melky Cabrera, Royals: Cabrera was one of two Royals to finish a triple shy of the cycle in Kansas City's 16-8 victory over the Rockies. Cabrera finished with two homers and five RBIs. Eric Hosmer drove in four with four hits, including two singles. Kansas City had 12 extra-base hits in the win.
---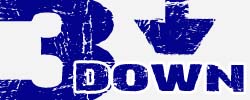 Cliff Lee, Phillies: He's not going to appear here much, but he certainly deserves to be in this slot following Sunday's game. Not only was his scoreless innings streak stopped at 34 in the third inning, he gave up four runs on three homers in the eighth inning, allowing 10 hits and seven runs in 7 1/3 innings in a loss to the Blue Jays
Ramiro Pena, Yankees: Filling in not only for Derek Jeter, but also Eduardo Nunez, Pena committed two errors in the last two innings, including a crucial error in the 10th inning that extended the inning for Bay. Pena's ninth-inning error nearly ended the game, but Brett Gardner and Russell Martin made great plays to nail Lucas Duda at the plate and send the game to the 10th. In the 10th, Pena bobbled a ball hit by Daniel Murphy with two on and two out, loading the bases for Bay. The good news is Jeter returns Monday.
Elvis Andrus, Rangers: With two outs in the eighth inning and Texas holding on to a 2-1 lead, Andrus booted a ball by Hanley Ramirez, allowing the tying run to score. Logan Morris followed with a two-run double and Mike Stanton added an RBI single. Florida went on to win, 6-4. Andrus' 16 errors is tied with Cubs shortstop Starlin Castro for second-most in baseball, with Baltimore third baseman Mark Reynolds leading the way with 19.
For more baseball news, rumors and analysis, follow @cbssportsmlb on Twitter or subscribe to the RSS feed.