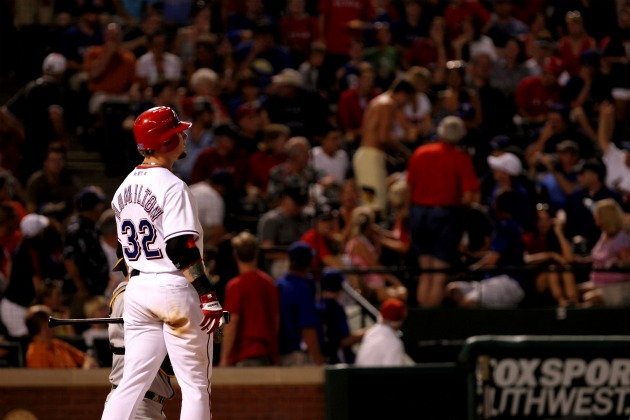 By C. Trent Rosecrans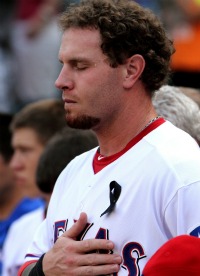 Just a day after the tragedy in Arlington, Texas, that saw a fan fall to his death trying to catch a ball thrown by Rangers outfielder Josh Hamilton, another Rangers fan was hit in the head by a foul ball off the bat of Hamilton in the sixth inning of Friday's game against the A's.
"I saw it happen. Again," Hamilton told Jeff Wilson of the Fort Worth Star-Telegram.
Luckily the fan was able to walk away under his own power, but might need stitches.
"There are certain time I wish people would play closer attention," Hamilton said. "Not be on the phone, not be turned away from us talking. When you're sitting around the dugouts and sitting just off the side of the net, the ball can hurt you."
He's right. Stadiums are being built with less and less foul territory, putting fans closer to the action. But closer to the action means closer to danger -- and combine that with iPads, smart phones and numerous other distractions, a ball can be on you before you notice.
Hamilton said he was thinking about Shannon Stone throughout Friday night's 8-5 victory. Hamilton went 1 for 5 in the game.
"Every time a ball went into the stands or the second deck, you kind of hold your breath and hope it doesn't happen again," Hamilton said.
(H/T to Big League Stew)
For more baseball news, rumors and analysis, follow @cbssportsmlb on Twitter or subscribe to the RSS feed.