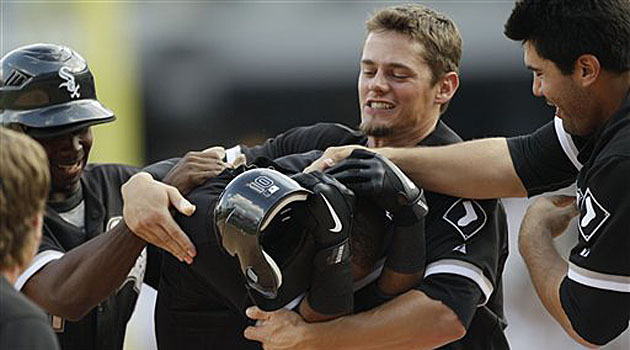 By Matt Snyder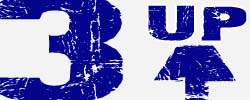 Alexei Ramirez, White Sox.
The Cuban Missile got the White Sox started and then finished the game off Saturday. In the first inning, Ramirez homered to give the White Sox a 1-0 lead. When he came to the plate in the bottom of the ninth, the White Sox were tied 3-3. A loss would have been their 10th straight against the
Twins
. But instead, Ramirez singled home
A.J. Pierzynski
to win it.
Torii Hunter, Angels.
The veteran right fielder pretty much took care of the
Mariners
himself in the Angels' 9-3 win Saturday. Hunter clubbed two home runs and drove home five. It helped the Angels stay just one game behind the surging
Rangers
in the AL West.
Ubaldo Jimenez, Rockies.
The Rockies have been one of the bigger first-half disappointments in baseball, as many expected them to compete for both the NL Wild Card and the NL West title. Instead they're sitting a handful of games below .500. One of the reasons has been the underperformance of ace Jimenez. He came into his Saturday start with a 3-8 record, 4.39 ERA and 1.35 WHIP. Maybe his outing against the Nats Saturday will get things going. Jimenez went eight strong, allowing only five hits, one walk, one run and striking out eight. The Rockies have now won two straight after a five-game losing streak.
Special mention:
It's not rare to see
Jose Bautista
hit home runs (anymore), but two Saturday gave him 31 before the All-Star break. What is this, 2001?
---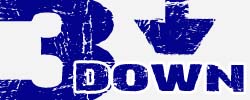 Mike Quade, Cubs manager.
Quade pulled
Ryan Dempster
after five innings and 87 pitches. That's not exactly egregious, though it does feel early for a guy who wasn't getting knocked around in a major way. Yet it worked. The Cubs won as the bullpen threw four scoreless innings. But Dempster and Quade got into a pretty decent argument when Quade told his pitcher he was taking him out of the game. Again, if this was a stand-alone issue, it's basically a non-issue. But Quade's Cubs are 17 games under .500, he constantly makes questionable decisions -- take bunting with
Marlon Byrd
when light-hitting
Tony Campana
was on deck earlier this week -- and now he's arguing with a player. And Quade's big selling point was supposedly that he's a player's manager. Instead, he appears to be in over his head.
Brewers' bullpen.
The Brewers found a way to get to extra innings against the
Reds
Saturday, but allowing five runs in the 10th inning is pretty tough to overcome, and now the Brewers are back tied with the
Cardinals
atop the NL Comedy Central. This one was noteworthy because it was the 20th loss this season for the Brewers, tops in all of MLB.
People complaining about Derek Jeter.
Sorry, 3,000 hits is a huge milestone. Of all the players who have ever played baseball, only 28 have gotten there. It's a big deal. And it was pretty awesome that he hit a now-rare home run in getting there. If you feel the need to be negative instead of just enjoying the moment, maybe you shouldn't be a baseball fan. The whole reason we watch the game is to enjoy it, so let's enjoy the achievement.
For more baseball news, rumors and analysis, follow @cbssportsmlb on Twitter or subscribe to the RSS feed.