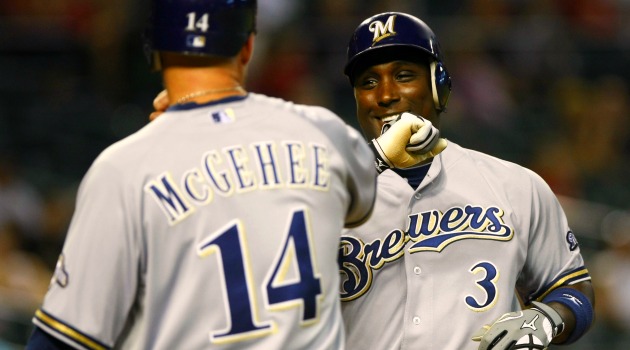 By Evan Brunell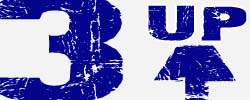 Yuniesky Betancourt, Brewers
: Yes, really. Betancourt tops our list of 3 Up thanks to his two-homer explosion in Arizona, adding on a single for a 3-for-5 night. In a 11-3 victory, Betancourt stuffed the box score with three runs scored and four RBI. No stolen base, but who needs one? That pushes Betancourt's slash stats to .245/.262/.367, which is still super-bad and won't stop Milwaukee from trying to trade for someone better, but at least Betancourt got a bit of limelight.

Jason Isringhausen, Mets
: So, apparently Jason Isringhausen is the new closer in town as he grabbed the save opportunity tonight and ran with it, racking up his first save since August 2008. In the 4-2 defeat of the Cards, Izzy punched out a batter and allowed no baserunners, which takes him to a career 294 games saved and just six away from 600. It's quite a comeback story for Isringhausen, who likely will lose the Comeback Player of the Year Award to
Ryan Vogelsong
, but Isringhausen deserves to be considered as well.
Brandon Allen, Diamondbacks
: I had the pleasure of attending the All-Star Game at Chase Field this past week, so seeing Brandon Allen's monstrous home run in the fifth inning left me stunned -- and
Justin Upton
, too. Upton helpfully pointed out to another stupefied teammate that Allen's solo homer landed "right on top" of a scoreboard way in deep right. That's 455 feet away,
the team reports.
It's easy to read that and go "oh, cool" and move on. But it's something else when you have that park visualized so clearly in your mind and appreciate the sheer, awesome power behind that homer. Oh, and the Diamondbacks TV announcers were incredulous as to the 455-foot claim, saying the blast traveled 480 feet or more.
---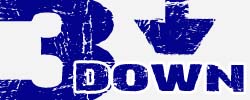 Yhency Brazoban, Diamondbacks
: Brazoban came in to try and stave off disaster for Arizona, which was down 6-3 at the time to the Brewers. He came in with the bases loaded thanks to
Zach Duke
giving up a walk and two infield singles. Unfortunately, Brazoban, who has electric stuff and often no idea where it's going, allowed all three runners to score by doing it in only a way the right-hander can. In his sixth game of the season after last appearing in the majors in 2008, Brazoban got 0-2 on
Corey Hart
then walked him by issuing three straight balls to end the at-bat. The next pitch out of his hand hit
Nyjer Morgan
, then he issued yet another walk to
Carlos Gomez
of all people. That ended Brazoban's night -- but
Micah Owings
did what Brazoban couldn't by getting out of the bases-loaded jam immediately by inducing a double-play grounder by
Prince Fielder
and then a meek grounder off the bat off
Rickie Weeks
. So Brazoban doesn't get charged a single run and his ERA doesn't rise.

Kyle Lohse, Cardinals
: Lohse's regression to the mean in in full force, his ERA rising to 3.45 after ending May 23 with a 2.06 ERA and June 28 with a 2.78 mark. In the three starts since, he's coughed up 15 earned runs in 17 2/3 innings. This debacle came against the Mets, allowing four runs in 5 2/3 innings, walking one and striking out just one.
Jordan Zimmermann, Nationals
: It was an off day for Zimmermann, who was bombed for six runs over five innings, despite whiffing five and walking none. The seven hits did Zimmermann in, three of which went for extra bases. That brings his ERA all the way up to 3.00, so he's still having quite a season. The five innings pitched give him 120 for the year. The Nationals plan on shutting him down at 160 innings pitched regardless of when that happens. That gives Zimmerman 40 innings left, so he may not even last to September.
For more baseball news, rumors and analysis, follow @cbssportsmlb on Twitter or subscribe to the RSS feed.