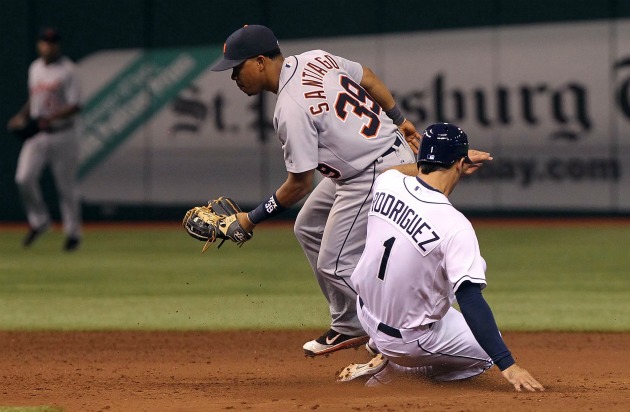 By C. Trent Rosecrans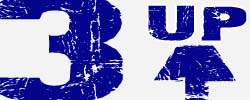 Sean Rodriguez, Rays: Rodriguez didn't get the big hit -- or any hit for that matter -- but after walking as a pinch-hitter in the 10th inning, his sprint to second on a grounder gave Tampa Bay a 3-2 victory over Detroit. In a perfect example of how hustle helps a team, Rodriguez was on first with bases loaded and two outs in the 10th inning when Elliot Johnson hit a grounder to Tigers third baseman Brandon Inge. Inge went to second to try to end the inning, but second baseman Ramon Santiago couldn't get to the bag before Rodriguez, who was safe, allowing Ben Zobrist to score the winning run on a fielder's choice.
Coco Crisp, Athletics: Crisp went 4 for 4 with two homers -- one from each side of the plate -- in the A's 6-4 victory over the Yankees in 10 innings. His three-run homer in the top of the 10th off of Rafael Soriano was good for the game-winner. Crisp finished with five RBI. Yankees right fielder Nick Swisher also hit two homers (both from the left side) in the losing effort.
Tim Lincecum, Giants: Forget his usual dominating performance on the mound -- eight innings and four hits with five strikeouts is pretty much par for the course for the Giants' ace. No, it was his bat that made Wednesday night different. While the struggling Giants have been looking for offensive help, Lincecum answered the call with an RBI single in the fifth inning on a high chopper over Padres first baseman Jesus Guzman, scoring Brandon Belt from third. It was Lincecum's first RBI of the season and proved to be the game-winner in the 2-1 San Francisco victory.
---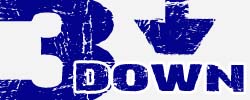 Aneury Rodriguez, Astros: With bases loaded in the 10th inning, Rodriguez uncorked a wild pitch, allowing Troy Tulowitzki to score the winning run for a 7-6 Colorado win. Rodriguez walked Tulowitzki with one out in the inning and after allowing a single to Jonathan Herrera, a wild pitch allowed Herera to move to second, taking away the double play possibility. With first base open, the Astros chose to intentionally walk Kevin Kouzmanoff to get to Eliezer Alfonzo. With a 1-1 count, Rodriguez bounced a ball well wide of the plate, allowing Tulowitzki to score easily.
Jaime Garcia, Cardinals: After walking the first two batters he faced in the third inning, Garcia allowed six consecutive hits, good for six Dodger runs. The left-hander went on to take the loss as Los Angeles added another run off of him in the fifth inning and two more off of Kyle McClellan in the sixth inning for a 9-4 victory as the Dodgers finished off their first sweep in St. Louis since 1993. Garcia hasn't won in his last six starts and lasted just five innings in four of his last five. Since going 5-0 with a 1.93 ERA in his first 10 starts of the season, Garcia's gone 5-6 with 5-6 ERA in his last 16 starts.
Texas Rangers: The Rangers have now lost three of their last four games and have been outscored 34-7 in those three losses, including a 13-2 loss to the Red Sox on Wednesday. Starter Matt Harrison gave up seven runs on 11 hits to earn the loss for the Rangers, while the offense wasn't too hot either -- the Rangers trailed 6-0 before they picked up their first hit, a solo homer by Mike Napoli in the fourth inning. With the loss and the Angels' victory, Los Angeles moved to just 2 1/2 games behind Texas in the American League West with their sixth consecutive victory.
For more baseball news, rumors and analysis, follow @cbssportsmlb on Twitter or subscribe to the RSS feed.