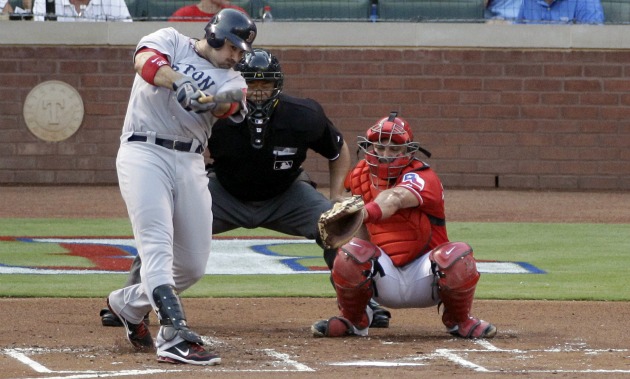 By Evan Brunell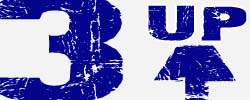 Adrian Gonzalez, Red Sox:
Including Wednesday night, Adrian Gonzalez homered on three consecutive pitches, with the latter two coming in the first two at-bats of Thursday's game, helping pace the Red Sox to a
6-0
victory. Gonzalez's second homer of the night was estimated at 448 feet, just one foot less than
Jacoby Ellsbury
's blast off of
Felix Hernandez
in July for the longest Sox homer of the season. A-Gon now has 23 homers on the year, five in the last three games. Before Tuesday, he hadn't homered since July 30. Gonzalez finished 2 for 4 with three RBI.
Jeremy Hellickson, Rays:
Jeremy Hellickson twirled a beaut on Thursday, shutting down the
Tigers
2-0 by going seven strong, giving up two earned runs, a walk and six hits. He struck out seven, but four of those came in the same inning. That was made possible by
Austin Jackson
opening the top of the third with a strikeout, reaching first on a wild pitch.
Ramon Santiago
,
Delmon Young
and
Victor Martinez
all then followed with whiffs, all four of them whiffing. The rookie's ERA was further shaved to 3.01, and it's difficult to imagine he doesn't walk away with the Rookie of the Year award.
Russell Martin, Yankees:
Martin had a game to remember on Thursday, going 5 for 5 with two home runs. The backstop has been a zero on offense since the first several days of the season, but has heated up the past week, with another strong game coming last Friday. Between these two games, Martin's OPS has skyrocketed to .761 on the year, up from .689 on Aug. 16. That's a fast turnaround in OPS for someone who has played the entire season.
---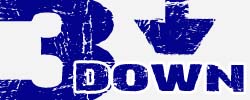 Phil Hughes, Yankees:
The Yankees won 22-9, so there were plenty of lousy A's players who took the mound and blew up. In fact, all six Oakland pitchers in the game gave up at least one run, led by
Bruce Billings
' 1 1/3-inning relief effort, giving up seven earned runs. But we're profiling Hughes here, who took a major step back in his return from a mysterious drop in velocity that saw him knocked around in April. After four straight strong starts, Hughes gave up six runs in 2 2/3 innings to the punchless A's, who rapped out seven hits despite grabbing no walks and whiffing five times. Hughes failed to capitalize after a poor
A.J. Burnett
start that might have seen New York trim its rotation back to five men and boot Burnett. But now, who knows?
Adam Lind, Blue Jays:
It was a golden sombrero day for Lind, who whiffed four times in five hitless trips to the plate. Lind also went 0-for-4 on Thursday and is mired in a slump over his past several games and in the month overall, with his OPS dropping from .807 to start August down to .749 by game's end, unable to solve the
Royals
, who started
Jeff Francis
. Lind had come back strong from a dispiriting 2010, but thanks to the slump, his bounceback year looks far less impressive than it did earlier in the season.
Tyler Clippard, Nationals:
Fangraphs has two statistics for relief pitchers, called shutdowns and meltdowns, that is essentially saves and blown saves for relievers as a whole, allowing for better comparison. Coming into Thursday's game, Clippard had 34 shutdowns and six meltdowns, which is an excellent ratio. Well, you can add a meltdown to that statistic, as Clippard gave up three earned runs in just 2/3s of an inning against Arizona, allowing the
Diamondbacks
to pad their 2-1 lead to 5-1 in a game they would eventually win 8-1.
For more baseball news, rumors and analysis, follow @EyeonBaseball on Twitter or subscribe to the RSS feed.