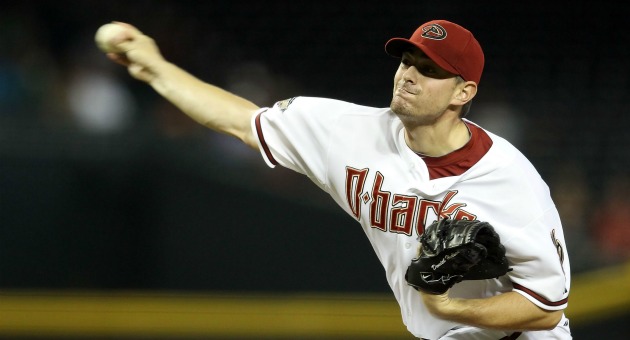 By Evan Brunell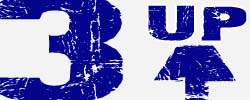 Daniel Hudson, Diamondbacks:
Hudson has emerged as a go-to guy in the Arizona rotation, and he shut down the
Rockies
over seven scoreless innings, giving up six baserunners and punching out eight. The victory was the seventh straight for a team that has now pushed their division lead to five games, with Hudson tacking on a RBI single in the 5-1 victory. The righty is projected to crack 220 innings pitched, which would be over 40 innings greater than his previous major-league career high. It's a trend the D-Backs may want to monitor down the stretch, and he could be in line for a break once the postseason push ends.
Randy Wells, Cubs:
Wells threw the game of his life on Monday, handcuffing the
Giants
in a complete-game two-hitter, allowing just one walk and whiffing seven. The outing pushes Wells' ERA to 5.06, a sight better than the 6.08 ERA he was rocking back in early July. The 29-year-old's season has been a significant setback from the last two years, in no short part due to injury, but a strong September could make the picture look much different.
Salvador Perez, Royals:
The Royals think quite highly of Perez, believing he can be a durable starter for them. But Perez's value is on defense, where he draws rave reviews despite being just 21. But for one night, he was the offensive star. During a 3-for-4 night, Perez hammered a 415-foot homer, the first of his career. "I crushed that ball," Perez told the Associated Press. "I felt so happy -- it was unbelievable." Perez is now hitting .295 on the year.
---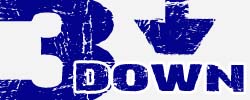 Max Scherzer, Tigers:
"I don't know what it is about Scherzer," Royals second baseman
Johnny Giavotella
told the Associated Press after Scherzer couldn't solve Kansas City in an offensive attack that eventually rapped out 18 wins. "We've put good swings on the ball against a lot of pitchers and not gotten anything to show for it, but we've been better against him." Scherzer, who had been demonstrably better in the second half, took a big step back with 10 hits allowed in three innings, coughing up seven runs. It's his worst performance on the year, although others come close to rivaling it. This is a pitcher on the cusp of putting it all together, but a true stinker every now and then keeps setting him back.
Tim Lincecum, Giants:
Lincecum had an uncharacteristically bad start, giving up three bombs for the first time in his career as the Cubs walked all over the slumping Giants. Lincecum got through six innings, giving up four runs and walking four, striking out just three. The loss pushes Lincecum to just one game over .500 at 12-11 despite a 2.58 ERA. That's what a moribund offense does for a pitcher's perceived effectiveness in wins and losses. With seven more strikeouts, Lincecum will get 200 whiffs for the fourth consecutive season. Once he does that, he will become the seventh pitcher since 2000 with at least four consecutive years with at least 200 strikeouts.
Justin Verlander
already became the sixth pitcher earlier this season.
Alex White, Rockies:
Alex White is a talented pitcher, but he's got a long ways to go. Despite pitching in the minors with solid command, he's walked 16 over five starts and 27 innings, two of those starts coming with the Rockies. In those games, White has given up five runs per game. The sixth inning was White's downfall, as he gave up four runs and seven baserunners. All told, he walked six, while punching out just three. White has some serious upside long-term, but he's not ready to tap into it just yet.
For more baseball news, rumors and analysis, follow @EyeonBaseball on Twitter or subscribe to the RSS feed.