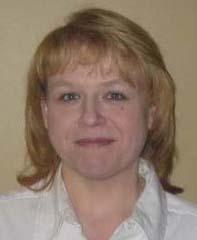 By Evan Brunell

The
Giants
have released a statement announcing that there is evidence of possible embezzlement by ex-payroll manager, Robin O'Connor, which you can read below the article.
KGO-TV has more
, saying that O'Connor stands accused of embezzling $1,513,836.28 from player accounts, according to a FBI special agent's affadavit. The 41-year-old married woman has worked for the Giants for four years and was making an annual salary of $80,000 before making a mistake that got her caught and charged with wire fraud and fraud in connection with a computer.
"They're felonies, so they're not the most serious felonies, but they do carry a penalty of up to five years in federal prison per count," ABC7 legal analyst Dean Johnson said.
O'Connor applied for a loan with Bank of America to buy a house in San Diego, forging a letter from the Giants' HR manager as a way of explaining why large deposits had been put into O'Connors account. "Because of her outstanding contributions ... that assisted us in accomplishing our goal of winning the 2010 World Series, she was given two additional payments of compensation in May 2011," the letter read, confirming deposits totaling just over $300,000. Bank of America asked the Giants to confirm, exposing O'Connor.
She admitted to forging the letter and stealing more than $600,000, returning the amount to the team. However, San Francisco then found $900,000 more that was taken.
"I really want to speak out about this, but I am not allowed to do this as part of an agreement that I have at the moment... I am sure that you have come to realize in your profession, all is not always as it appears... Lastly I do understand why you are doing this and have no hard feelings. Thanks for letting me know this [report] is going to happen," O'Connor told KGO-TV in a statement.
You can see the Giants' press release below:
Last month, the San Francisco Giants discovered evidence of possible embezzlement by our former payroll manager, Robin O'Connor, which resulted in her dismissal.

We immediately notified the United States Attorney's office and are working with the federal authorities to ensure that this matter is thoroughly investigated and that any wrongdoing is prosecuted to the fullest extent of the law.

The United States Attorney's Office has requested that we refrain from providing additional details at this time to protect the integrity of the ongoing investigation.
For more baseball news, rumors and analysis, follow @EyeonBaseball on Twitter or subscribe to the RSS feed.
Photo originally from KGO-TV, used via Deadspin.com.