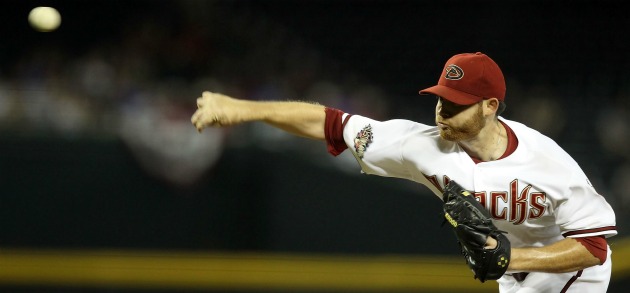 By C. Trent Rosecrans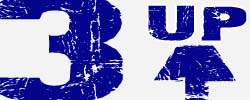 Ian Kennedy, Diamondbacks: Kennedy picked up his 19th victory of the season as the Diamondbacks beat the Padres 4-1 on Thursday. It was the 13th consecutive victory at Chase Field for Arizona, which is now 83-61 on the season and gaining on Milwaukee (85-60) for the second seed in the NL playoffs. Kennedy allowed just one run on seven hits in 7 2/3 innings, striking out 11 Padres. Kennedy has won each of his last four starts and 11 of his last 12. While most expect Roy Halladay or Clayton Kershaw to win the National League's Cy Young Award, Kennedy will have to be in the discussion.
Ricky Romero, Blue Jays: Toronto's left-hander entered Thursday's game against Boston with a 2-6 ERA in 11 career starts -- more than double his career ERA of 3.76. In two starts against the Red Sox before Thursday, Romero had given up 11 runs on 17 hits and eight walks in 8 2/3 innings. WIth that in mind, Thursday had to be a relief, as Romero silenced the Red Sox through 6 2/3 inning before giving up an RBI double to Jacoby Ellsbury to break up the shutout and ending his night. Reliever Casey Hansen gave up a two-run single with both runs charged to Romero. In all, Romero allowed three runs on five hits, striking out seven and walking three -- but most importantly for him, picked up the 7-4 victory against the Red Sox.
Robert Andino, Orioles: Baltimore's second baseman tied Thursday's game against the Yankees in the eighth inning with an RBI single and then won it with a single down the third-base line to score Nolan Reimold with the winning run in a 5-4 Orioles victory. Baltimore beat New York in extras on Wednesday as well, even though that game was in New York, not Baltimore.
---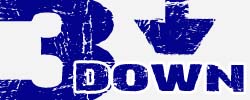 Drew Storen, Nationals: The second game of the Dodgers-Nationals game was rained out, but Storen probably wishes the first game was called, too. The Washington closer had only pitched in two of the Nationals last 14 games and looked rusty when called into the tie game in the ninth inning. Storen gave up three hits, hit a batter and walked another in 2/3 of an inning before being lifted for Collin Balester who got Matt Kemp to fly out to end the inning, but not before the damage was done in an eventual 7-4 Nationals' loss.
Corey Luebke, Padres: Luebke didn't pitch poorly, allowing just two runs on three hits in 5 2/3 innings -- but against Kennedy, two runs were enough. Both runs came on solo homers -- by Paul Goldscmidt in the fourth and Justin Upton in the sixth. Luebke has given up 11 homers this season and seven of them are to the Diamondbacks -- three by Upton. Xavier Nady, Collin Cowgill and Aaron Hill have also taken Luebke deep this season.
Dustin Pedroia, Red Sox: Pedroia was 0 for 5 with three strikeouts and left five men on base in Boston's loss to Toronto. But it wasn't just Thursday's game that gets Pedroia here. THe Red Sox second baseman and former MVP had just 1 hit in 20 at-bats in the series against the Blue Jays, ending with a strikeout with two men on to end the game. It was only the second time Pedroia has struck out three times in a game this season and the third time since the All-Star break that he struck out more than once in a game.
For more baseball news, rumors and analysis, follow @cbssportsmlb on Twitter or subscribe to the RSS feed.