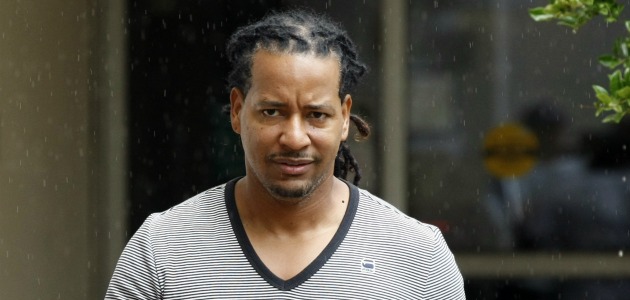 By Evan Brunell

Manny Ramirez is hoping to be reinstated to the major leagues, telling
ESPN Deportes
he would serve his 100-game suspension after refusing to do so in April and opting for retirement.
"I would comply with my pending sanction and I would be available for any major league team," Ramirez said. "I already informed [agent] Scott Boras of my decision to return and begin the process.
Ramirez tested positive in a drug test earlier this season as part of baseball's drug program that bands steroids, amphetamines and other performance enhancers. It was his second failed test, as he was linked to a female fertility drug in 2009 used to conceal steroid use. He served a 50-game ban that season with the
Dodgers
, later moving to the
White Sox
at the end of 2010 before signing a contract with the
Rays
in the offseason. When caught in April, he told baseball that he would rather retire than serve the ban. Clearly, he's changed his mind now that he's had time to reflect.
"If any team wants to sign me, I would play," Ramirez said. "If no one does, I would look to play in Japan or any other place. I was not prepared for retirement."
There are negatives that could prevent a team's interest. Ramirez would only be able to offer a maximum of 62 games out of Ramirez in production, returning in early August next season after not having played a major-league game for almost a year and a half at that point. Teams will also have to contend with Ramirez's attitude, and at this point is easily comparable to Barry Bonds and the overall distaste that pervaded Bonds so much that he eventually drew zero interest from teams despite indications he could still be an effective player.
However, drug suspensions are without pay, so the team wouldn't lose any cash in taking a lark on Ramirez, so you can expect at least one team to do so because it's a classic low-risk, low-reward system as long as the organization is comfortable with being known as the team that gave Ramirez a job after he seemingly burned every last bridge he had by leaving Tampa Bay high and dry by first breaking the rules and then leaving the team rather than serve the suspension. The Rays, whose playoff hopes are dwindling with a 2 1/2 game deficit in the wild card with a week left in the season, could have really used Ramirez's bat down the stretch even if he wouldn't have hit to the level of his glory days.
Ramirez was interested in playing for the Dominican Winter League, a stop he last played at in 1993-94, but is unable to do so because MLB has an agreement with the league. As a result, Ramirez must serve the suspension before he can participate in the DWL, and that is an impossibility for this season. Ramirez must receive permission from commissioner Bud Selig before he can join up with another club.
"I'm really interested and enthusiastic about playing baseball [in the Dominican Republic], but I can't control the future,'' Ramirez said. "Let's just wait and see what's the outcome of that meeting; it would be really sad if I'm not allowed to play.''
Even if Selig isn't predisposed to helping ManRam and no MLB team touches him with a 10-foot pole, you can bet Japan will be interested. The amount of hype around Ramirez would be large in Japan, as they would be able to see a true bona-fide MLB star play in the Japanese baseball league. Two drug suspensions or not, that would be a feather in the cap for Japanese professional ball.
For more baseball news, rumors and analysis, follow @EyeonBaseball on Twitter or subscribe to the RSS feed.