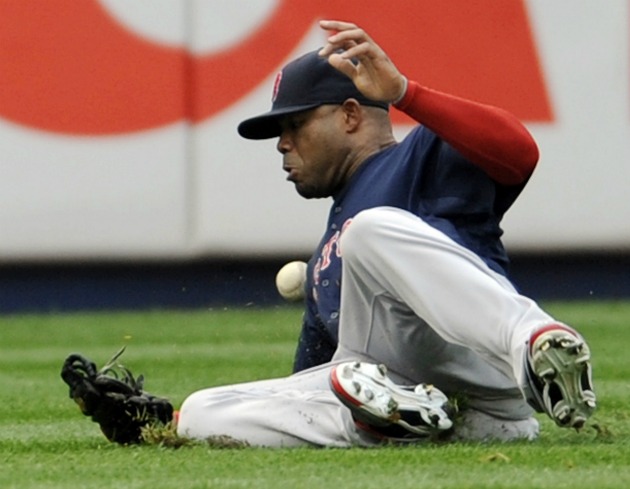 By C. Trent Rosecrans
The Rays could catch the Red Sox as soon as Sunday following Saturday's 6-2 victory over the Blue Jays and the Red Sox's 9-1 loss to the Yankees. Tampa Bay trails Boston by just 1.5 games after Saturday's games.
Wade Davis takes the hill for Tampa Bay against Brett Cecil, while the Red Sox send Tim Wakefield and John Lackey to the mound for their doubleheader in New York against A.J. Burnett and Ivan Nova. A Rays win and a Yankees sweep would tie the teams in the wild card standings with just three games remaining.
If you're a Red Sox fan, it looks like now's the time to get nervous (if you weren't already).
Here's what's left for both teams:
Boston Red Sox
88-69
Remaining schedule: 2 @ NYY, 3 @BAL
Coolstandings.com expectancy of wild card: 88.4 percent
Tampa Bay Rays
87-71, 1.5 GB
Remaining schedule: 1 v. TOR, 3 v. NYY
Coolstandings.com expectancy of wild card: 10 percent
For more baseball news, rumors and analysis, follow @eyeonbaseball on Twitter or subscribe to the RSS feed.