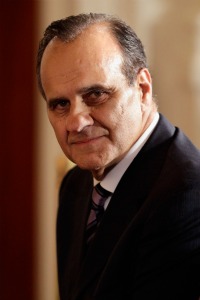 By Evan Brunell
Joe Torre, the executive vice president of baseball operations for MLB, joined ESPN Radio on Tuesday to touch on a wide range of topics, including beer in the clubhouse. Torre previously said
baseball was looking into the extent of drinking beer
in the
Red Sox
clubhouse and was considering a ban across baseball.
"I know is it's an individual choice for the ball clubs," Torre said about allowing beer in the clubhouse. "We're interested in [banning beer]. I probably should have stopped there. It's basically individual clubs make those decisions, and it's obvious when you have owners meetings, you certainly let your feelings be heard. But I'm sort of torn because it's like anything else -- you'd like to have it available if people responded to it and did it in moderation. But you can't always guarantee that, and then you're responsible if something goes wrong. It's even a matter of getting in your car and driving somewhere; that's the scary part for me. But ... it is up to the individual club to police what they do and make the decisions about how they approach the beer in and beer out."
Torre was also asked if baseball allows beer because of how long the season is and how the team needs to have an outlet to disengage after playing a game nearly every day.
"Baseball is a game of life," he said. "You eliminate the highs and lows. I think Michael [Kay,
Yankees
broadcaster] can tell you, he's traveled with the club for years, you see the players and you see the people who travel more than you see your family. It's one of those things that in other sports…maybe in the NFL they put players in hotels, they do something because it's right before the game. This is more…I don't want to say matter of fact, but the fact of the matter is you've got to do this like showing up to the office every day. So I think that's probably what makes it different as opposed to telling guys they can't drink beer for seven months, you know?"
Drink along with us and check out the beer-drinking saga.
For more baseball news, rumors and analysis, follow @EyeonBaseball on Twitter or subscribe to the RSS feed.